Sunday, Mar 7, 2021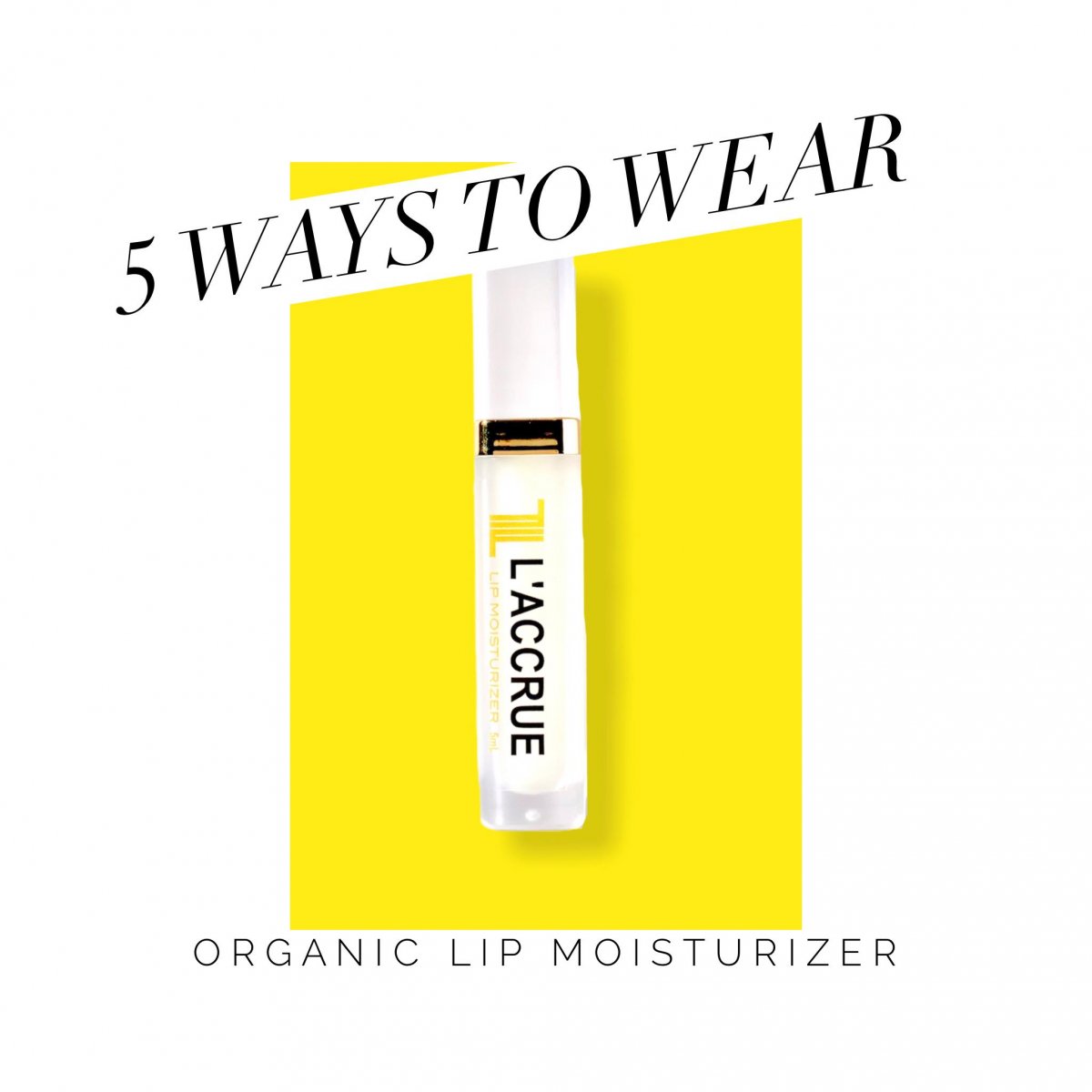 5 Ways to Wear LACCRUE Organic Lip Moisturizer
Here in LACCRUE, we try our think of different ways to serve you. We made a list of 5 Ways to Wear LACCRUE Organic Lip Moisturizer to let you realize that it is more than just a Lip Moisturizer.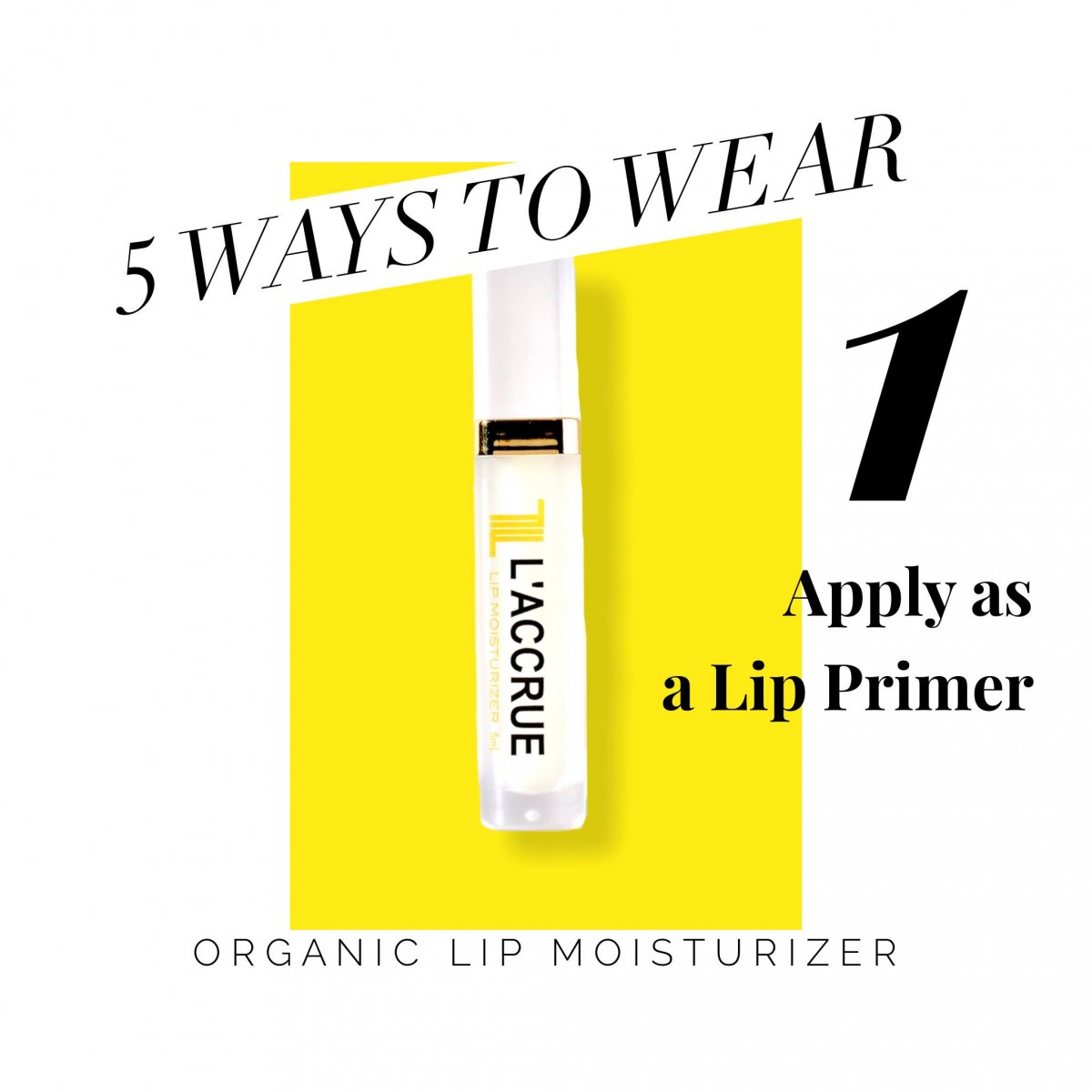 1. Use LACCRUE Organic Lip Moisturizer as a 'Lip Primer'.
What is a Lip Primer? Just like putting your makeup on, you want to put your primer before the lip color or gloss. It is the prime layer you would put on before everything else in order to nourish and protect your lips from other elements that can harm your skin.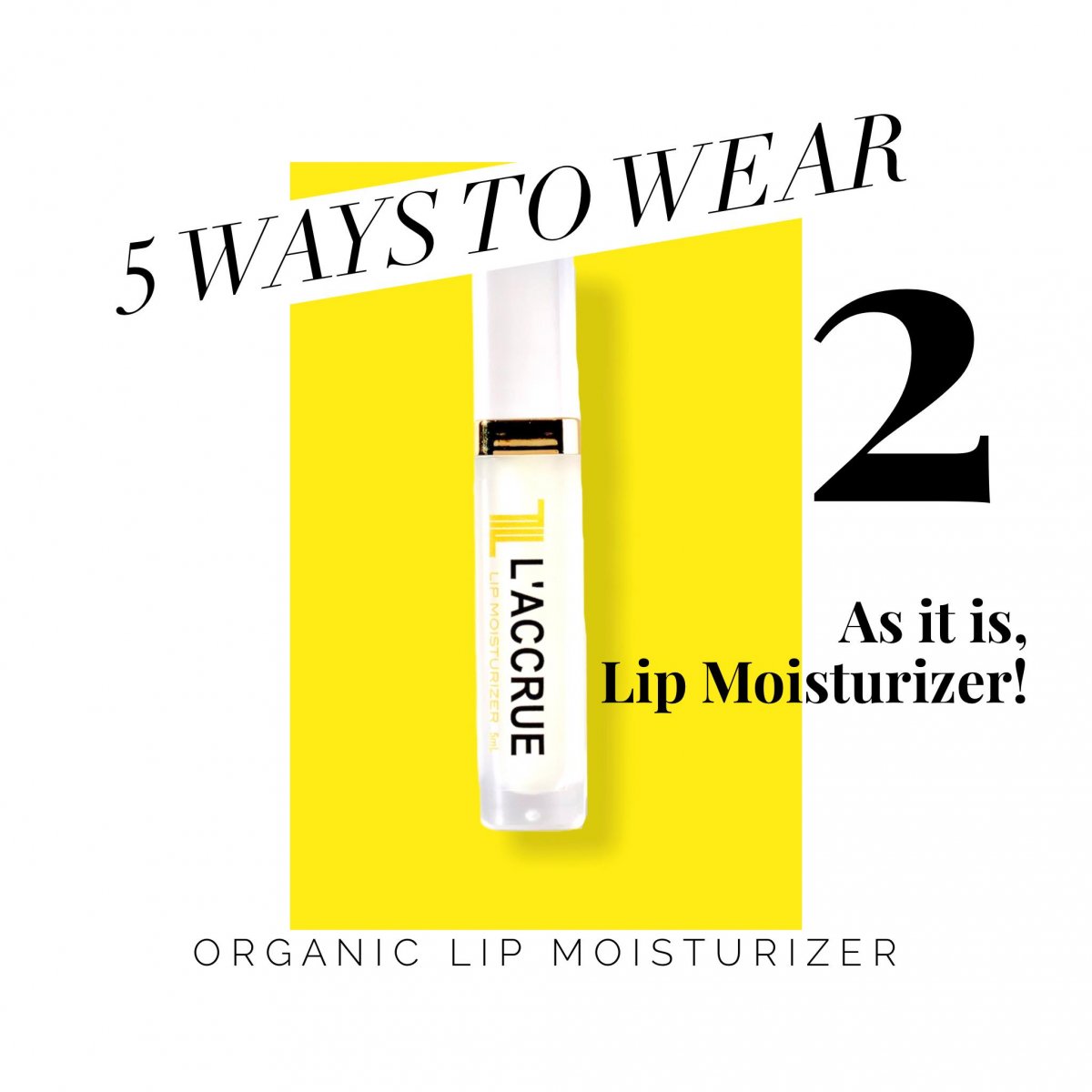 2. Apply As It Is, As a Lip Moisturizer.
The Castor oil in it leaves a thin film on your lips that can help protect your lips and lock in the natural moisture of your lips aside from its own nourishing properties. (Also, infused with Vitamin E, and Lavender oil and includes beeswax as well.)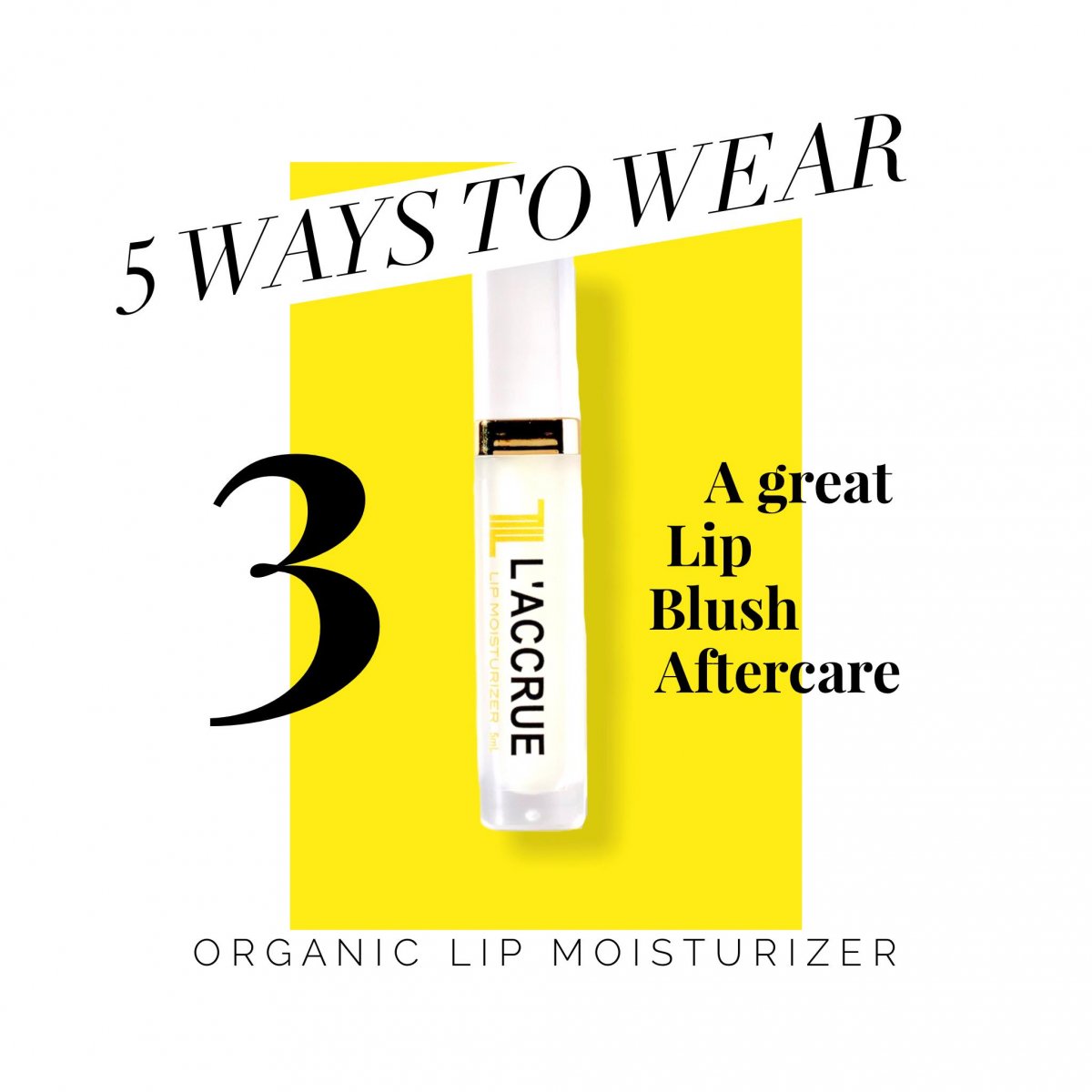 3. Great Lip Blush Aftercare.
The main ingredient, Castor oil has anti-bacterial and anti-inflammatory properties that are perfect for quick healing effects. This is a popular custom lip blush aftercare (private label clients will ask for specific add-on ingredients.)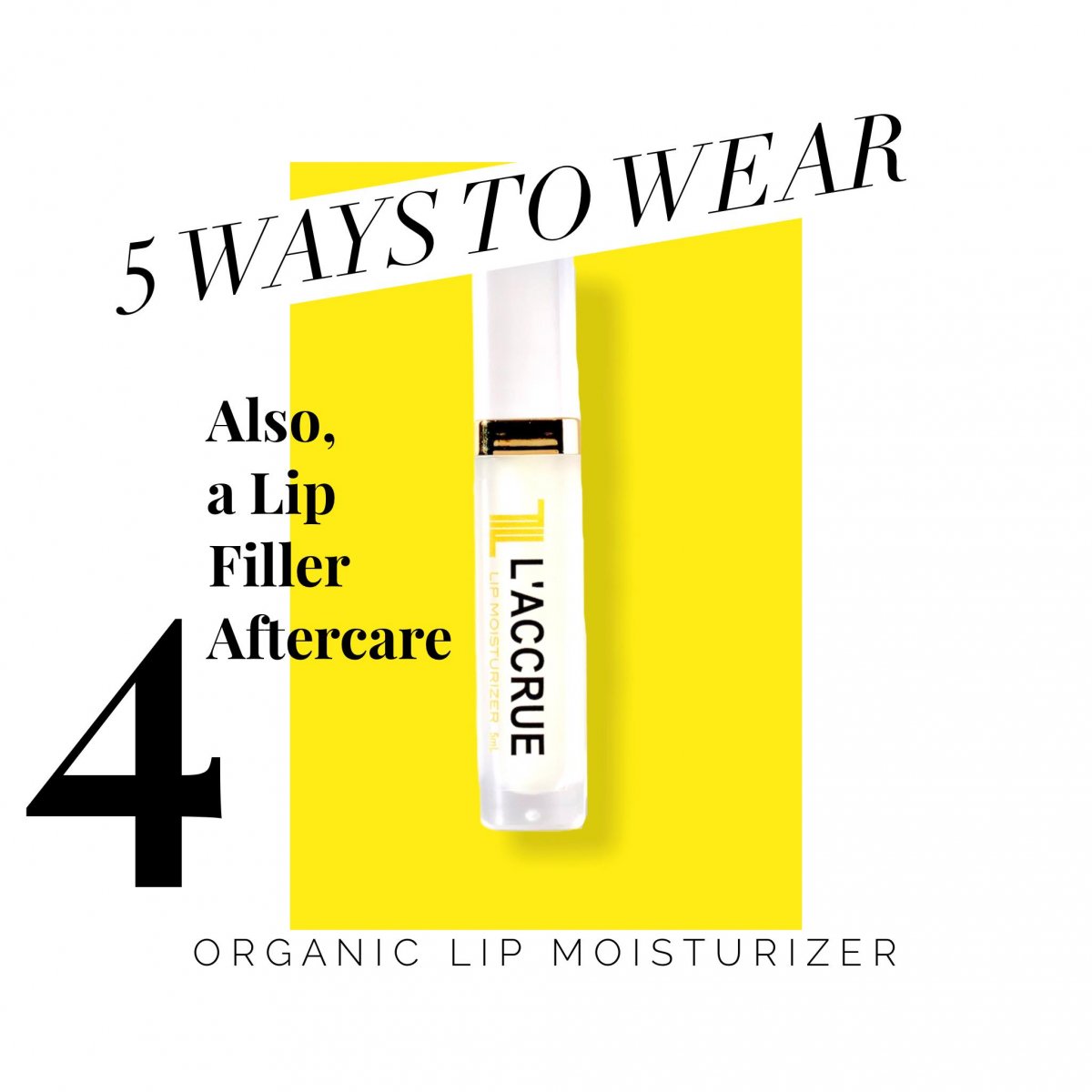 4. Also, a Great Lip Filler Aftercare.
Same healing properties on another minimal lip procedure. Although, the LACCRUE Lip Gel Aftercare is becoming a hit for Lip Injectors lately due to the specific ingredient that they love to use, Arnica oil.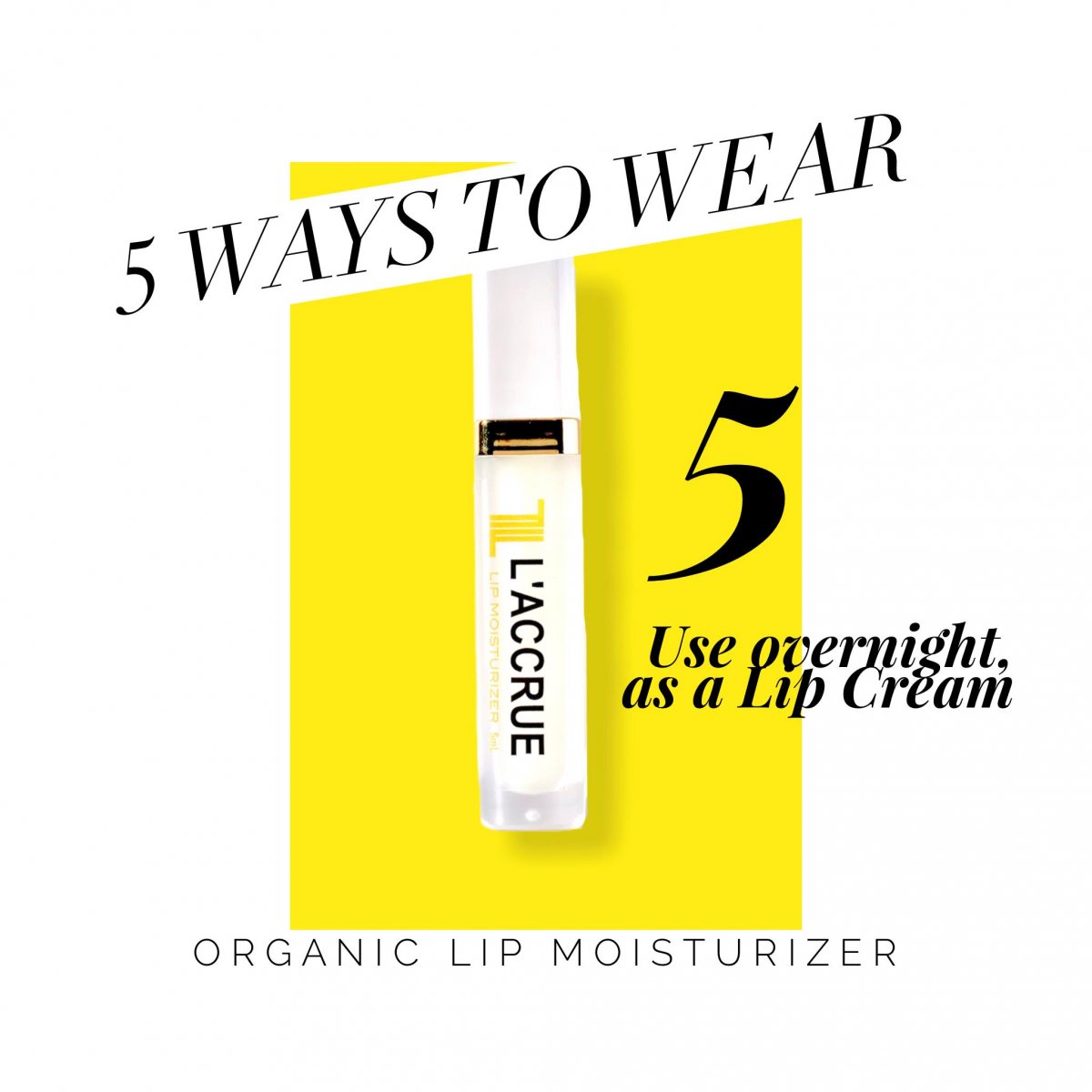 5. Use as an Overnight, Lip Cream.
Like how would you use a lip mask at night, LACCRUE Lip Moisturizer is a great lip cream/lip mask at night too due to the nourishing layer it leaves your lip with. At night time, it is great to use as it soaks your lips with all those moisturizing goodness while you sleep. Wake up with well moisturized, hydrated, and nourished lips in the morning.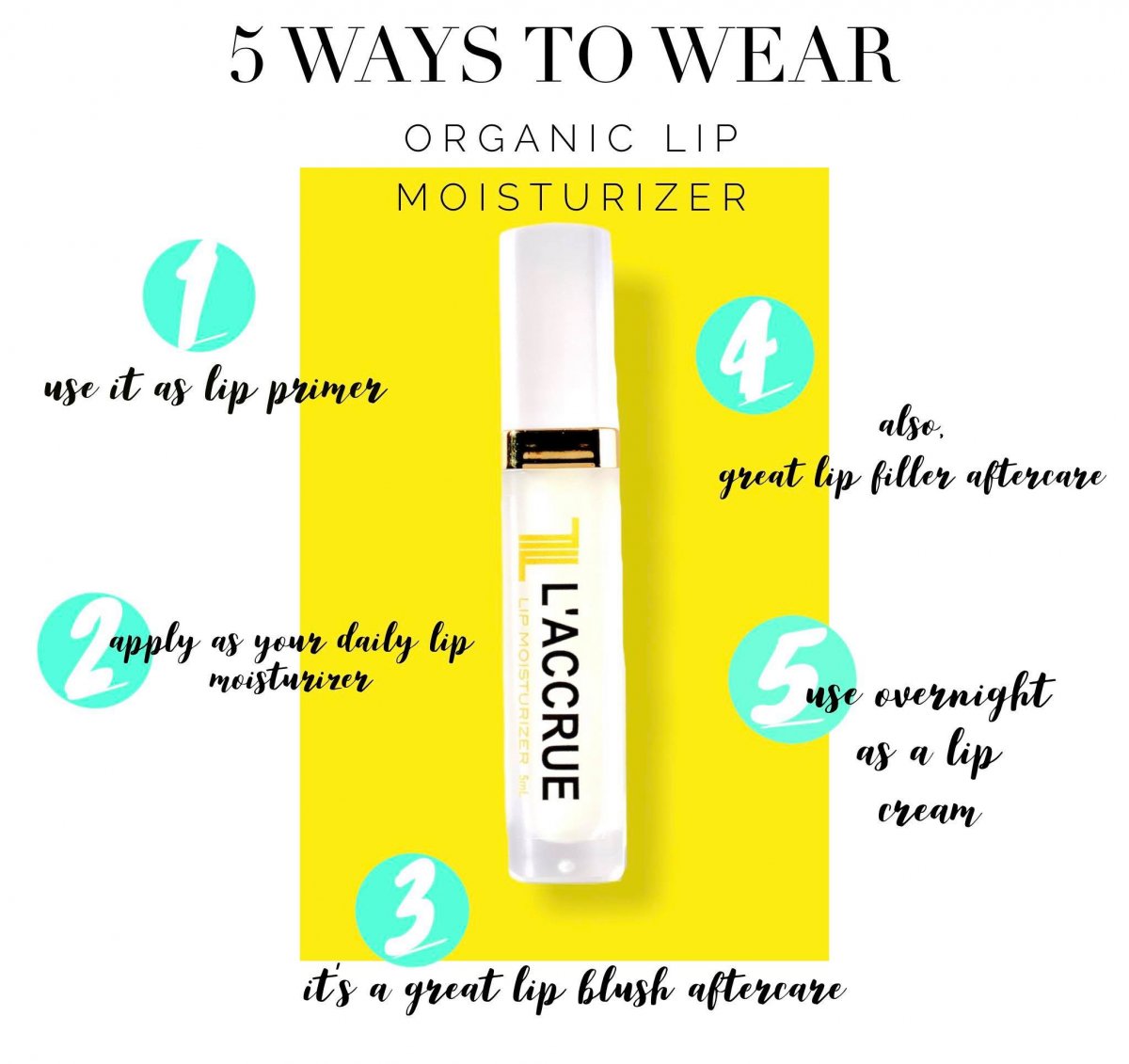 All these are a great 5 Ways to Wear LACCRUE Organic Lip Moisturizer. However you want to use it or a style that works for you, it works naturally and beautifully. What is your favorite way of using LACCRUE Organic Lip Moisturizer? Tell us in the comment section, we'd love to hear it!
---
Sunday, Feb 14, 2021
We are pleased to announced that the 3 Newest LACCRUE Aftercare Products is pre-launching. They are launched especially for our private labels clients to be able to try and see it on our website.
The amazing feedback is overwhelming and how creative our clients can be wanting to put their own twist on it. It is also open for our retail customers because our aftercare products are great addition to a healthier beauty routine. Without further ado, here are the 3 Newest LACCRUE Aftercare Products.
3 Newest LACCRUE Aftercare Products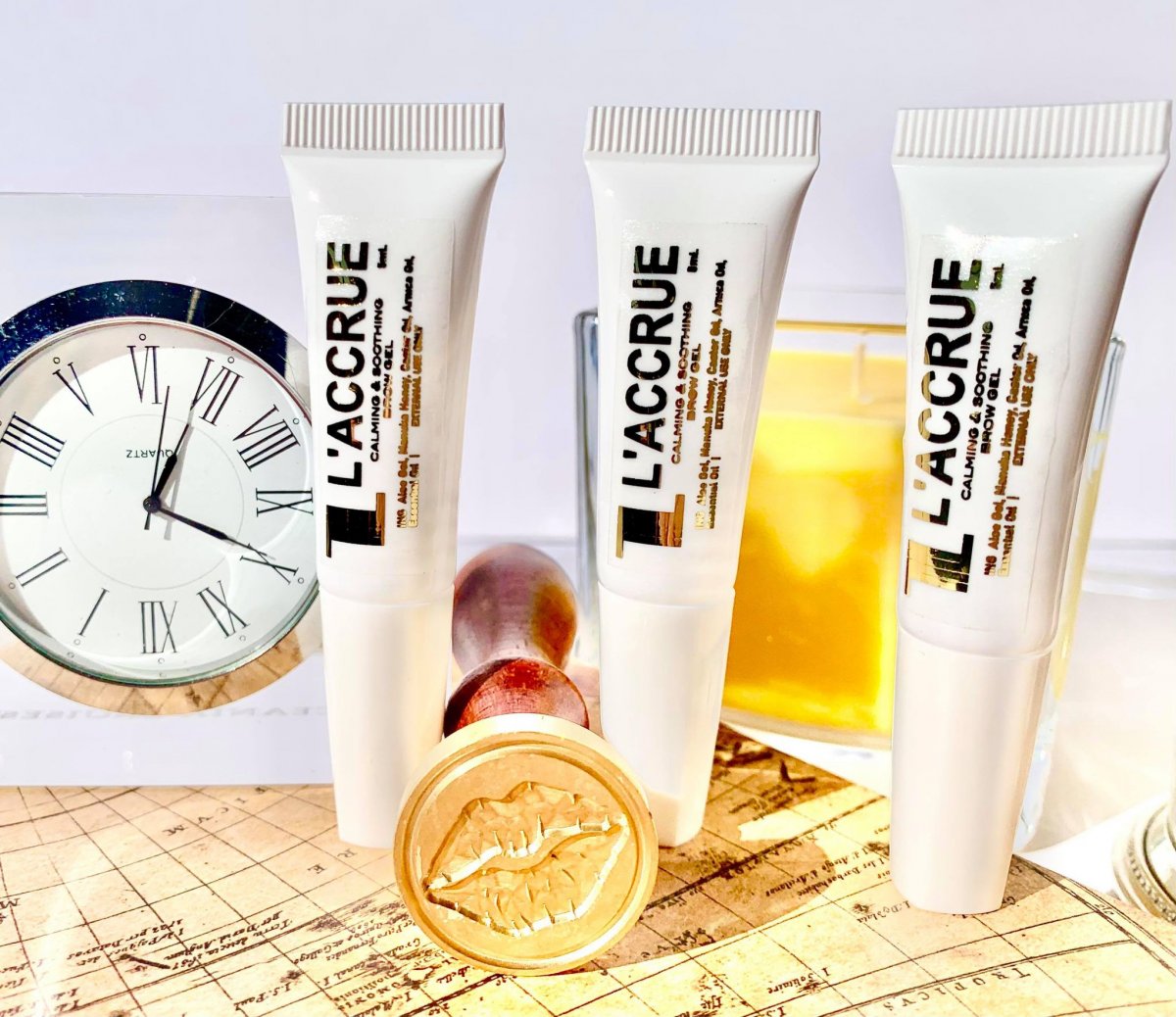 1) LACCRUE Calming and Soothing Brow Gel - This aftrecare product is a result of Lyndsay's (founder) story when she forgot her aftercare instruction the night after her Microblading done.
"I was pretty good preparing, following y artist's advice but the night after I got it done, I forgot I was not supposed to take an Advil (considered as blood thinner) but I did. Next morning, after I washed my face I noticed faint mark of blood on my face towel and felt it very itchy (signs of inflammation).
I thought it is an opportunity to create a solution to it, because in real life, people forgets! I then immediately started 5 different formulations and made myself a test subject for it. All made with organic ingredients. From all 5 this LACCRUE Calming and Soothing Brow Gel has the immediate relief and fast acting results."
"After my touch up appointment, I skip the skin candy my artist gave me and just use this. I honestly get totally healed on the 3rd day! I thought that was unexpected but awesome!" said Lyndsay.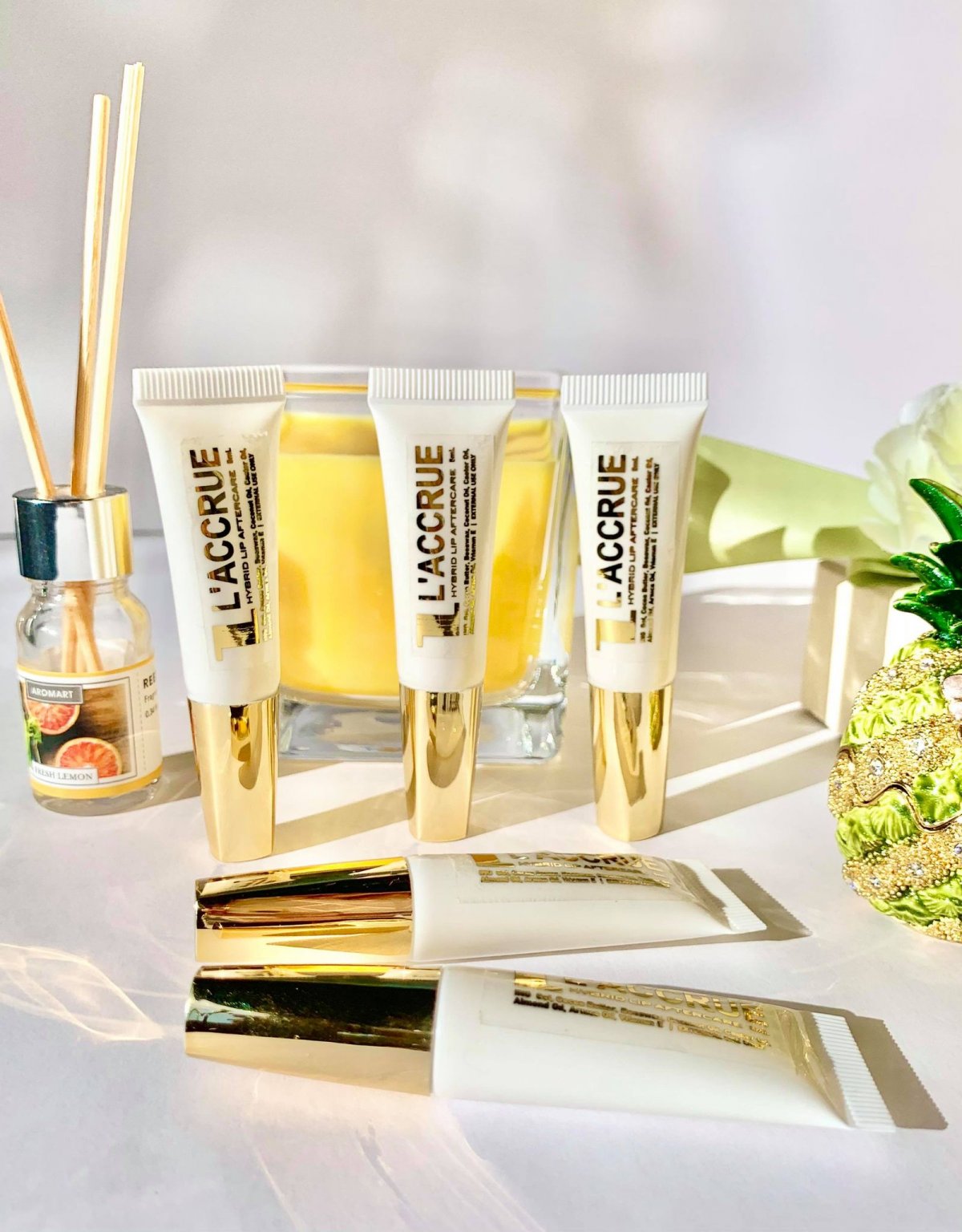 2) LACCRUE Hybrid Lip Aftercare
While the LACCRUE Calming and Soothing Brow Gel is a solution to an aftercare reality. LACCRUE Hybrid Lip Aftercare is a combination of of our LACCRUE Organic Lip Moisturizer and LACCRUE Natural Moisturizing Lip Gloss making it a 95% Organic due to the use of the gloss. It does have the healing properties of the combined ingredients of 2 products, high anti-oxidants, anti-bacterial, and anti-inflammatory natural ingredients combined.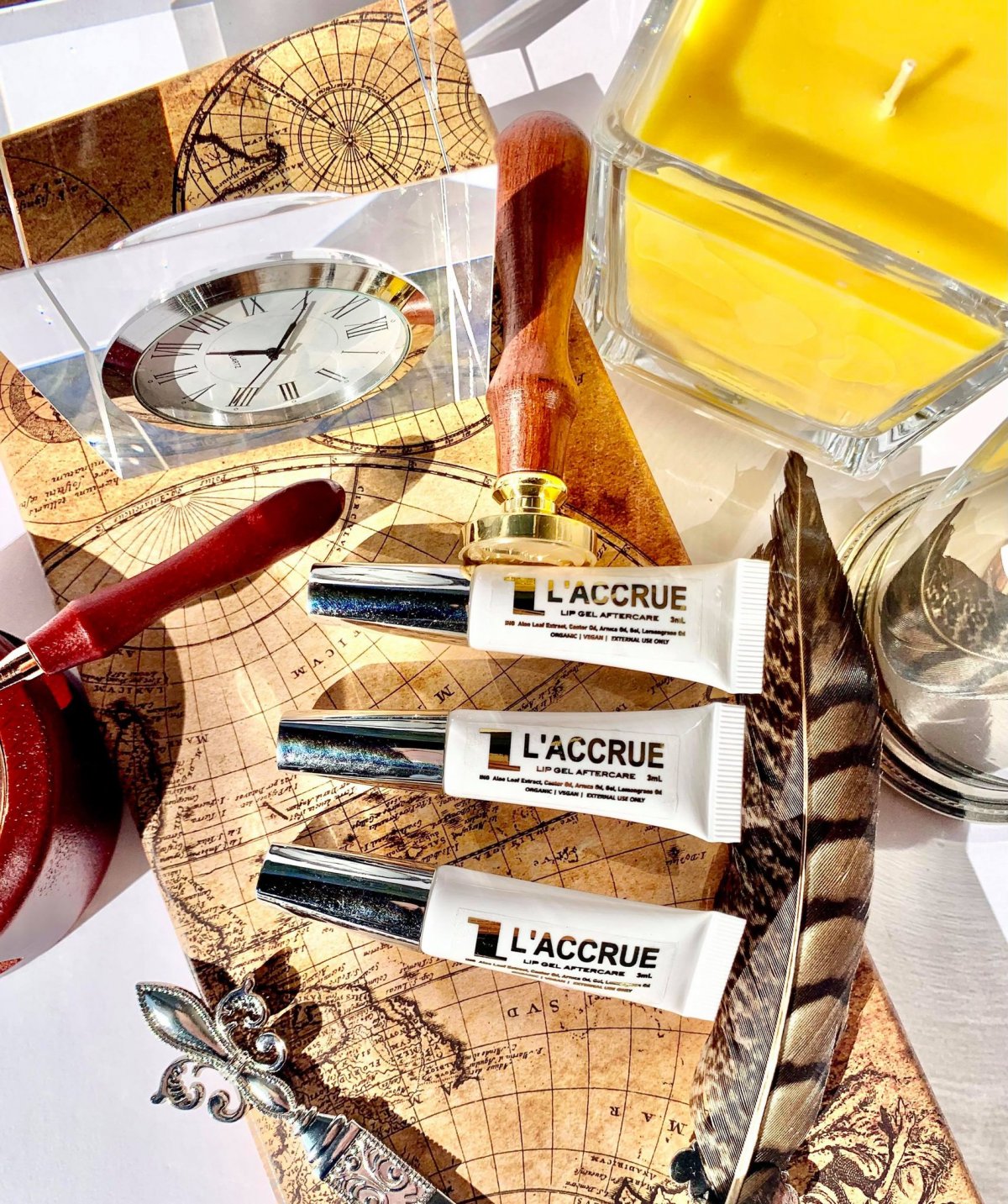 3) LACCRUE Lip Gel Aftercare
LACCRUE Lip Gel Aftercare is our new healing lip gloss specifically formulated for professional and medical injectors. It is specifically requested to have Arnica oil as the key healing ingredient for this lip aftercare combined with other organic and natural healing ingredients.
All 3 Newest LACCRUE Aftercare Products can be customized for private label clients. Let us know how you want your aftercare to be done and formulated, we can work through your safe creative vision to a reality. We have a very competitive prices and specifications that will make you consider branding your products with us. We can give you 9 reasons to private label with us here.
---
Saturday, Jan 2, 2021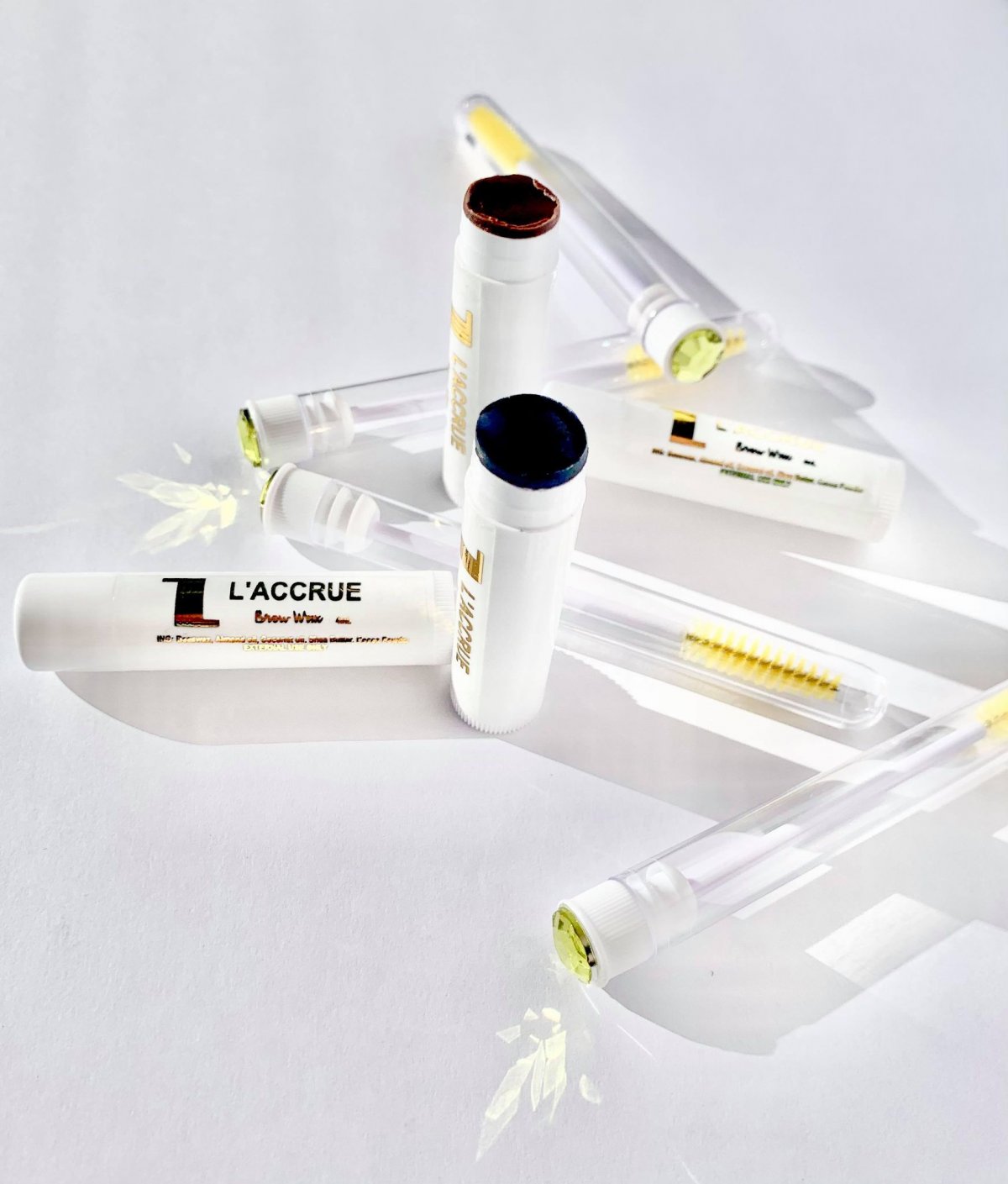 Have you heard that LACCRUE Organic Brow Wax is coming very soon? After receiving several requests to formulate an organic brow product, the LACCRUE Organic Brow/Lash Serum became a hit aftercare especially for Microblading. Custom containers for private label kicked off pretty good last year and still coming with clients requesting custom formulation for a specific need or ingredient/s.
How did LACCRUE Organic Brow Wax started?
Before the end of 2020, I have been receiving inquiries about an organic alternative to brow soaps and eliminating the 'water spritzing' step which can cause skin irritation. After several different formulations, trial and errors, we finally created it! We listen, study and research it, formulate and test it to get the product to what or how they can what it is now.

LACCRUE Organic Brow Wax is born! Made from USDA Organic and Fair Trade Certified Ingredients and very convenient to use. The twist tube idea was created to make it easy to use whenever or wherever you are. Pocket-size, easy to twist, and instead to swiping it flat like you use the tube with the lip balm, the brow wax edges will be use to line the wax on your brows. Then, you can shape and spread the wax through your brows that also adds a voluminous look from the organic tint.
No water. No spritzing nor elaborate process just to get the product on your spoolie to brows. It will be available in 2 colors: Brown and Black. Launching on January 11, 2021 at 8 AM EST. Be the first to get the limited first LACCRUE Organic Brow Wax.
---
Monday, Dec 28, 2020
Are you a beauty ambassador? Beauty brand? Owns a company? Or even wanted to custom label products for an event giveaway? You're looking at the right place and here are 9 Reasons to Private Label with LACCRUE.
USDA Organic and Fair Trade Certified Ingredients (Certificate sent as per request)- 1st reason to private label with LACCRUE is the high quality, sustainable, and responsibly researched ingredients. We make sure they are all clean, safe, and high quality. LACCRUE family uses this every day and it is a lifestyle for us. Healthy beauty routine. We want everyone in on this too, because if you have something really good, we believe that we should share it.
Sanitation Procedures - Another reason to private label with LACCRUE is the safety procedures. Due to the raw and organic state of the ingredients used, it has to be handled very well to make sure it is clean, safe, and you get to enjoy every part of it like how we all want it. All containers are sanitized, disinfected, and sterilized (an extra step we do to be extra cautious).
Packaging Options - You get to choose packaging that suits your branding and product needs. Additional charges will be applied to special packaging containers or you can supply your own packaging to us.
Product Handling (To Extend Shelf-Life) - Correct product handling is one key but we go beyond that. LACCRUE uses additional steps to extend the product shelf-life (I.e., hot process, pasteurization, heat sealing, sanitizing before and after labeling, etc.). How can you resist that reason to private label with LACCRUE?
FREE Label Designs - We include a FREE design service for your labels that you would like to include in your labels.
NO Private Label Fee - Yes, you read it right! We DO NOT CHARGE thousand of dollars worth of Private Label fee which makes us very competitive with our big-box competitors. Don't get me wrong, they have every right to do so due to the amount of work behind it but we won't (yet). Take advantage of that reason to private label with LACCRUE right now!
NO Formulation Fee* - For clients who request special formulation not too different to the default formulation. Unless it's below the minimum required order or wanting a very specific formulation (It will be $100).
Reasonable Minimum Required Order - The minimum order required to get all the benefits of the private labeling with LACCRUE is 500 pieces. Compared to other big companies whose minimum requirements are from 5,000 onwards. This reason to private label with LACCRUE is solving problems for branding small business needs, budget but classy and quality.
Great Customer Service - AND another reason to private label with LACCRUE is the customer service. We pride ourselves on creating good and healthy relationships with our clients. Hence, a healthy lifestyle. We-vibe with our tribe. We also offer a free appointment to discuss what you need for your branding or products before we start and to gauge how the relationship will work.
There you go! You have amazing 9 reasons to private label with LACCRUE and you can start with a message or an appointment to see if this is what you're looking for. Feel free to ask any questions through email, social media, or over the phone (by appointment). Let us take care of you, your clients, while you take care of your clients.
---
Saturday, Dec 5, 2020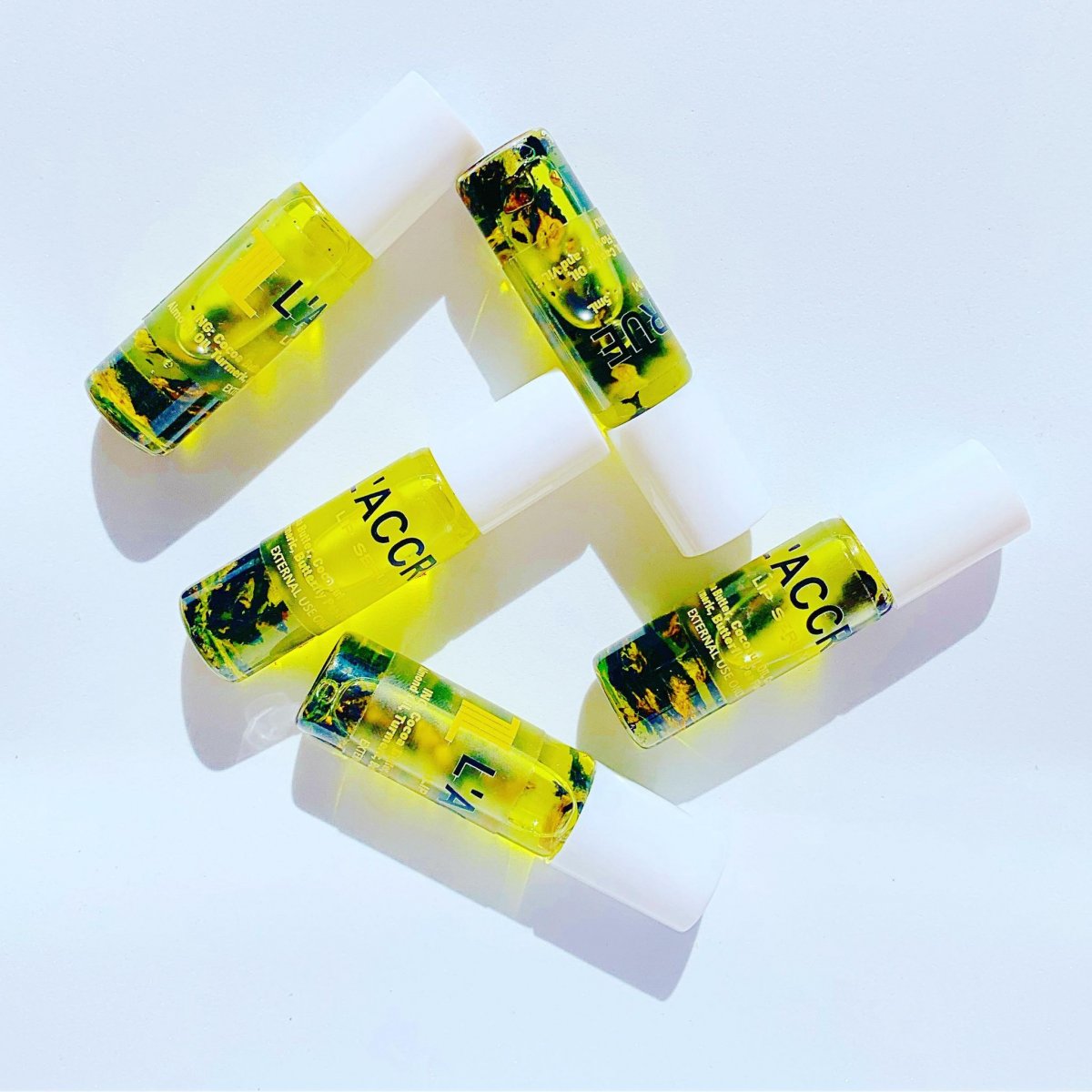 (LACCRUE Organic Lip Serum - Available now at $5.99)
Brighten your day may seem to be easy when you wake up with everything so bright and clear! It's as easy as that brightening your lips as well with LACCRUE Lip Serum. Yes, you can brighten lips with LACCRUE Lip Serum.
Here in LACCRUE, we boast our organic and natural ingredients made lip care and cosmetics. We use USDA Organic and Natural ingredients from suppliers not only certified with USDA but also in Fair Trade. Talking about responsible brands.
What is LACCRUE Lip Serum's Solving?
Dark and uneven colored lips. The LACCRUE Lip Serum is our latest lip care addition, responding to the need of the problematic uneven-colored and dark spots on your lips. We pride ourselves on researching and developing the best ingredients we can find and use to formulate and help solve that problem.
Is it Organic? But It's Yellow Tinted?
Yes. It is all organic. The yellow tint is the natural color of organic Turmeric we used which is the ingredient that helps you even out uneven-colored lips and dark spots.
It is also formulated with organic moisturizers like cocoa butter, castor oil, almond oil, vitamin E, and a strong anti-oxidant; butterfly pea flower.
It has become one of the retail favorites aside from the LACCRUE Organic Lip Balms, Cheek n Lip Tint, and Lip Moisturizer for lip care.
---