LACCRUE Organics' Story
What does LACCRUE means?
One of the most common questions we get is the meaning of our brand name. LACCRUE with the apostrophe (as seen on our logo) is a French play of the accounting term 'Accrue', which means the 'the value accumulates in time.'
What's Our Story?
Okay, so what's our story? You might ask. LACCRUE Organics' story began in 2018 when the founding lady, Lyndsay started solving her own silly problem of not finding the lip balm she used to use when living in Italy.
About the same time, she had been going through tough times and wanted to create a distraction for herself, she started researching and experimenting with her own organic version of the texture she was looking for in a lip balm. After sharing many lip balms she creates with her friends, one friend suggested that she should start selling it because she's on to something good.
What We Do
Two years later, LACCRUE,LLC has been officially registered, insured, and helping many beauty experts provide healthy lip products to their clients and getting LACCRUE Private Label services focused on organic and natural lip care/aftercare.
LACCRUE is located in Scottsdale, Arizona, and serving both domestic and international clients.
Who is Lyndsay?
If you're into the online community, you might recognize her as Lyndsay Cabildo (maiden name) who started a Lifestyle Blog in 2008 writing different topics related to Fashion & Beauty. Reviewing newest trends in the industry and Fashion Week events from different International venues.
In 2010, she started traveling Southeast Asia and launched DiscountTravelBlogger.com, talking about tips and tricks on how to travel on a budget. She's a published online travel writer through
T+L Asia,
Rappler,
TripSavvy (See articles
here
and
here)
, etc.
and has contributed to writing a script for UK TV News and have been featured on print, online, Asian Radio/TV shows (
Bangkok Post
, Thai Radio, and Philippine QTV-11's Working Mom's), etc.
She has a degree in BS-HRM and earned units in MS, Psychology both with High Honors. FEMA Certified Interpreter and have held operations and management positions in the Academic and Hospitality Industry. You can read more about her academic and work achievements on
LinkedIn
.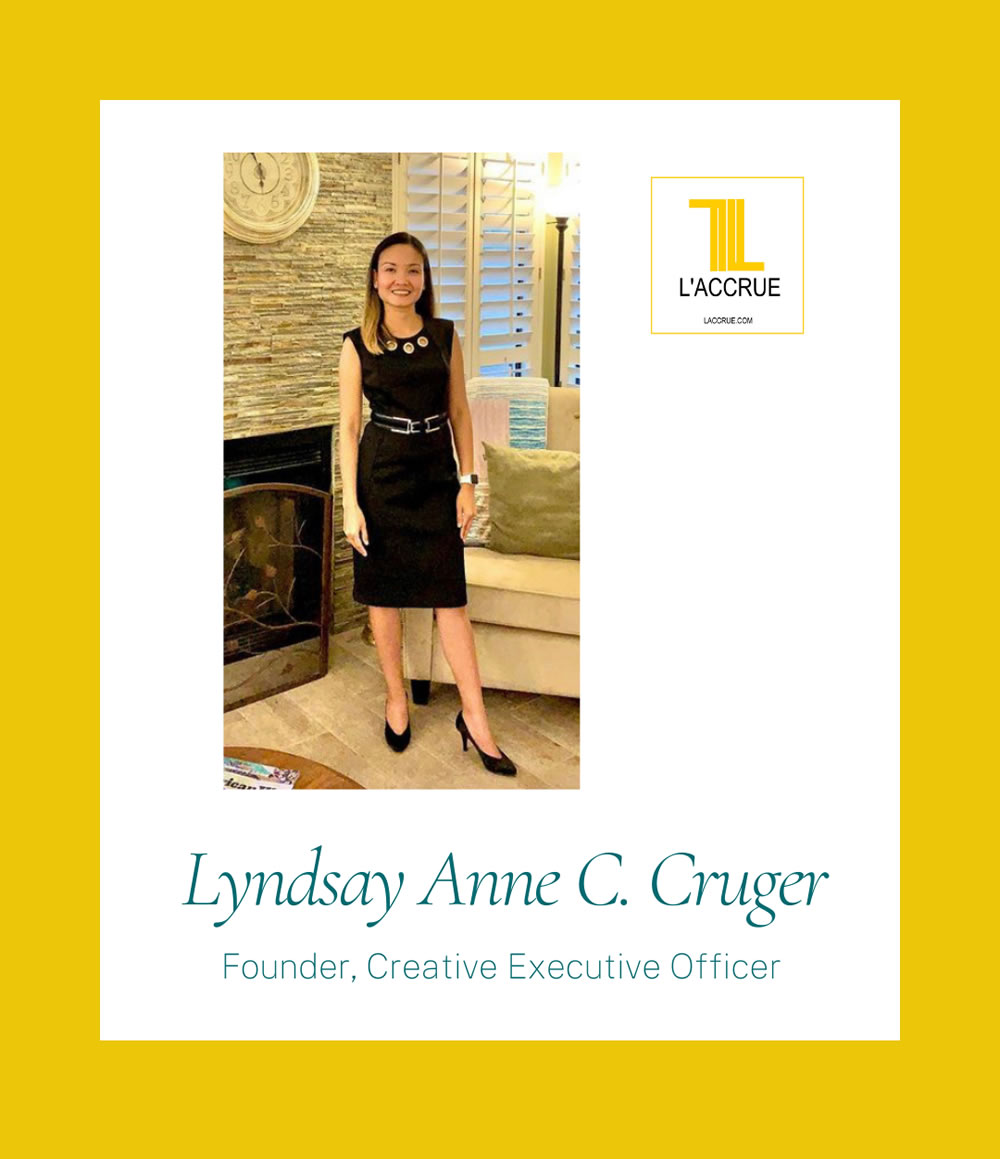 ABOUT
Lyndsay Anne C. Cruger
"I help EMPOWER women to EMBRACE and ENHANCE their natural beauty through healthier LIPS. Where it begins to get your VOICE BE HEARD."
CH Connect: @laccrueorganics