Organically healthy. Naturally beautiful.
"We care even before the Aftercare"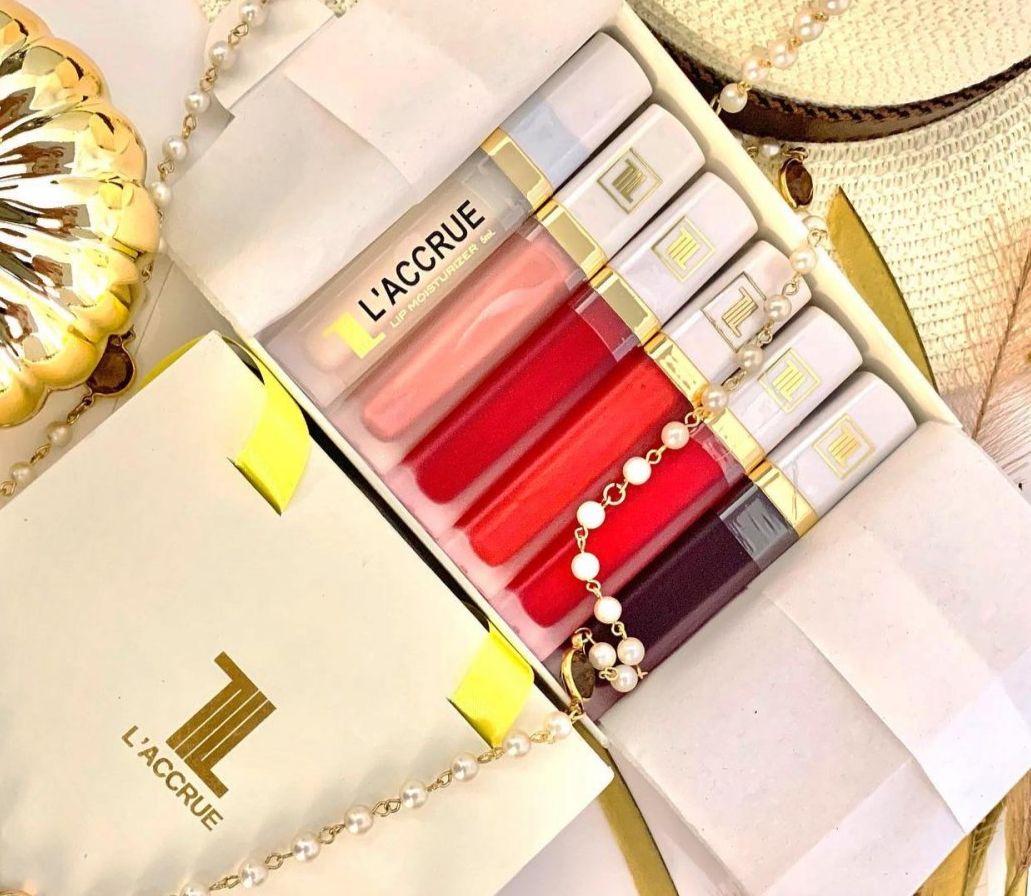 Red Lips Gift Box $55
LACCRUE Red Lips Gift Boxes are here for a great sheer lip color collection for you to try out.
LACCRUE Red Lips Gift Box is composed of our Original
Organic Lip Moisturizer
+ 5 Tinted ones (97% Organic). Enhancing your daily healthy lip care with color without compromising quality and sanitation.
Plus FREE SHIPPING within the USA!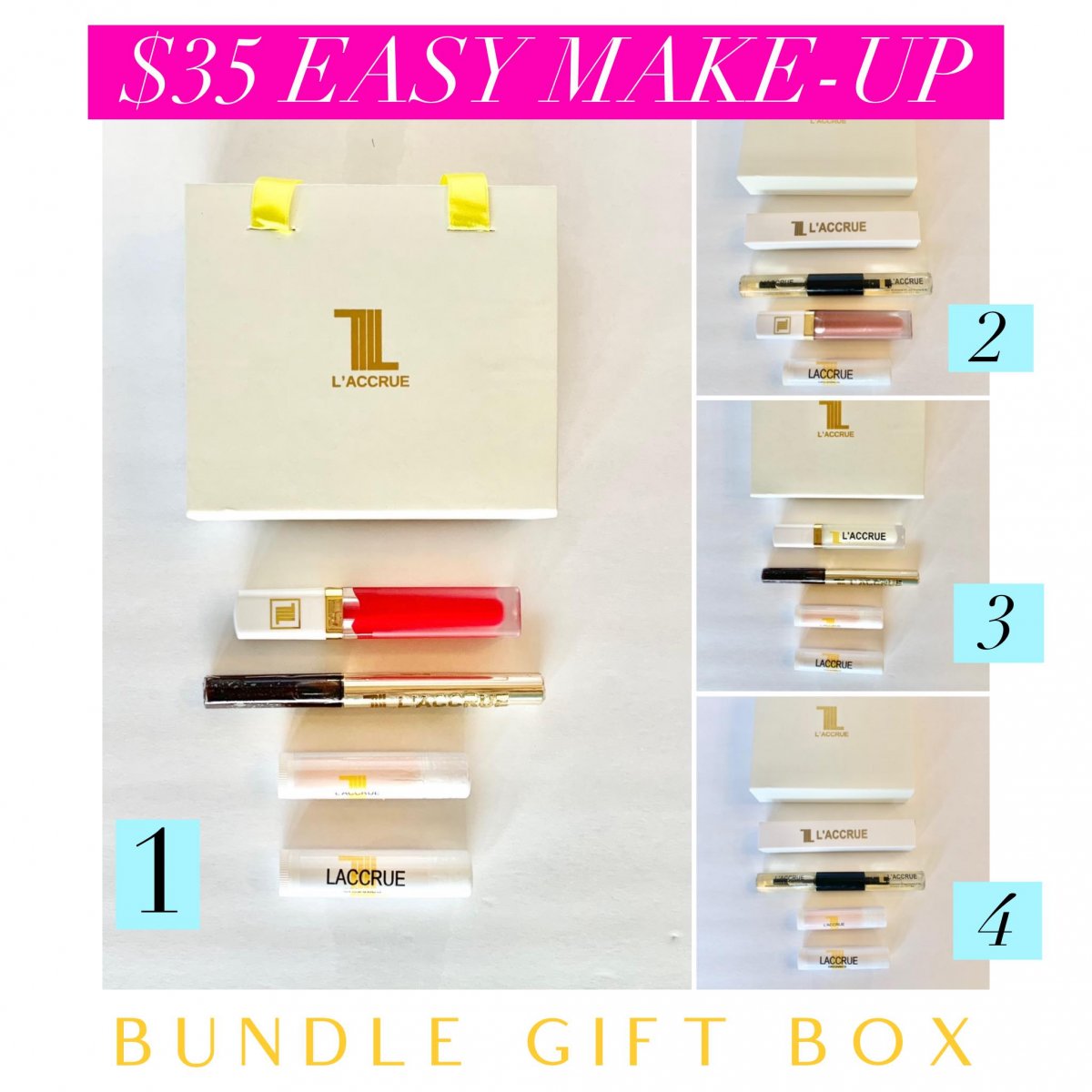 Choose Your Box at $35
Pre-selected LACCRUE Make-Up Gift Box is highly requested boxed items. Specially curated for easier Holiday Shopping Spree!
Choose your choice of pre-selected LACCRUE Make Up Holiday Gift Box. Enjoy four (4) options to choose from at $35 and Free Shipping anywhere in the US.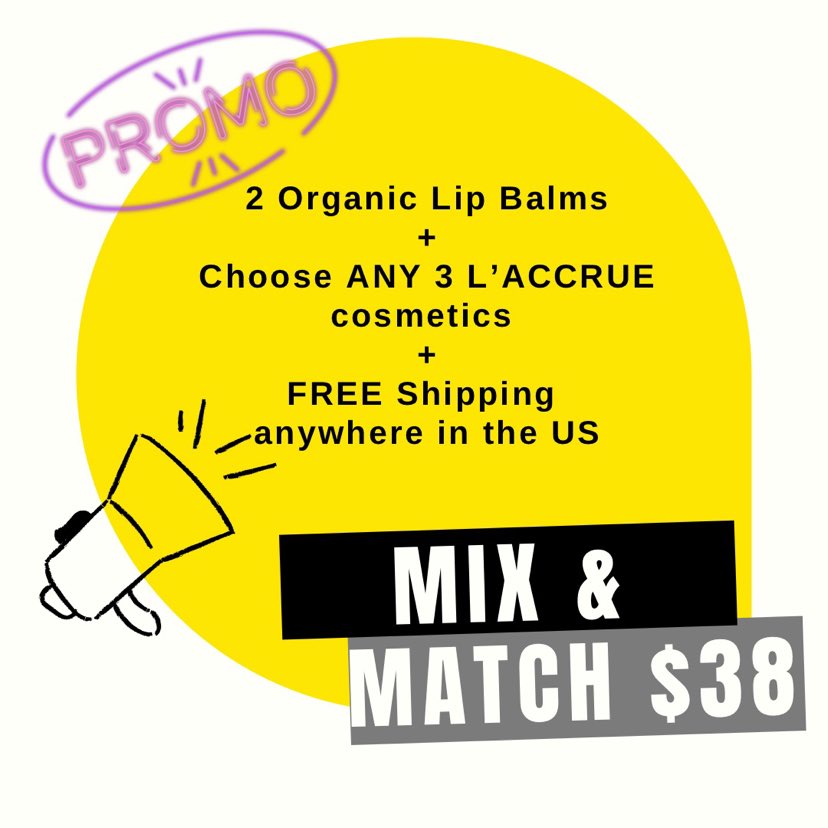 Mix & Match $38
Make your own LACCRUE Gift Box with Mix and Match Promotion.
HOW TO ORDER: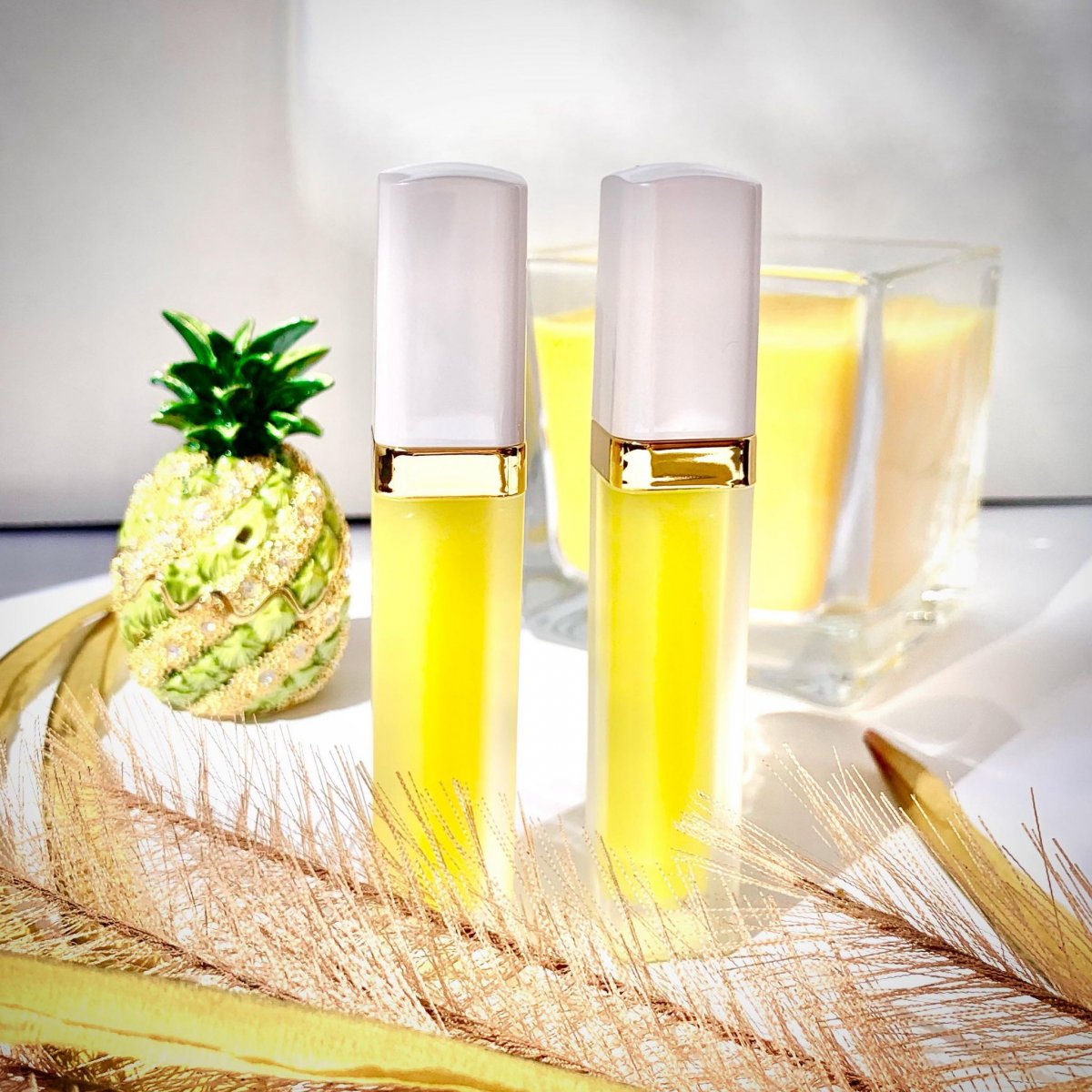 LACCRUE Summer Lip Moisturizer
LACCRUE Summer Lip Moisturizer
is our fun twist version of our best seller's LACCRUE Organic Lip Moisturizer. It is vacation-ready and great for moisturizing your lips healthier wherever you go!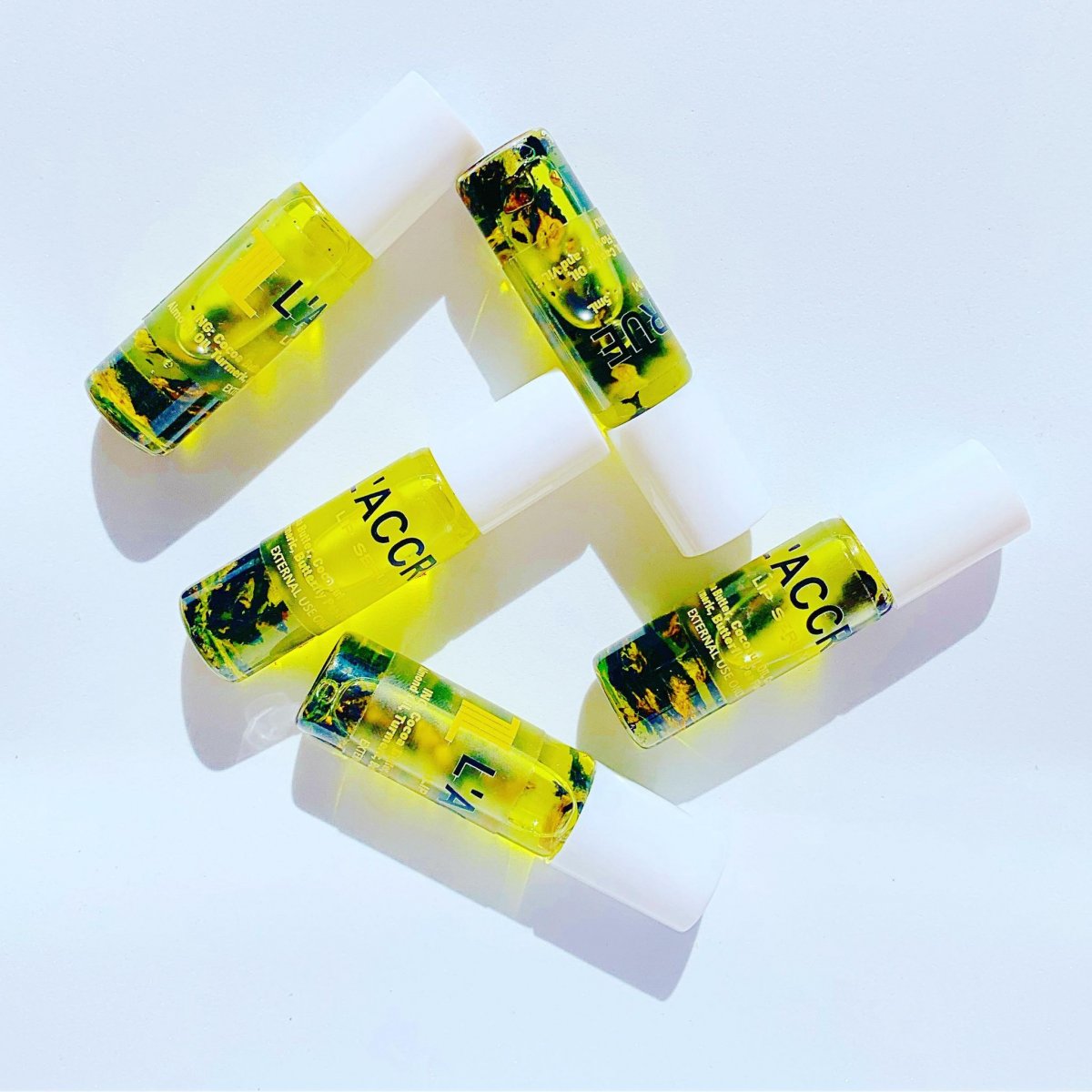 LACCRUE Organic Lip Serum
LACCRUE Organic Lip Serum
is our version of the popular lip oil. It is basically a Turmeric lip serum. Turmeric has a natural component that helps brighten and even skin tone, Curcumin. All ingredients are organic and healthy!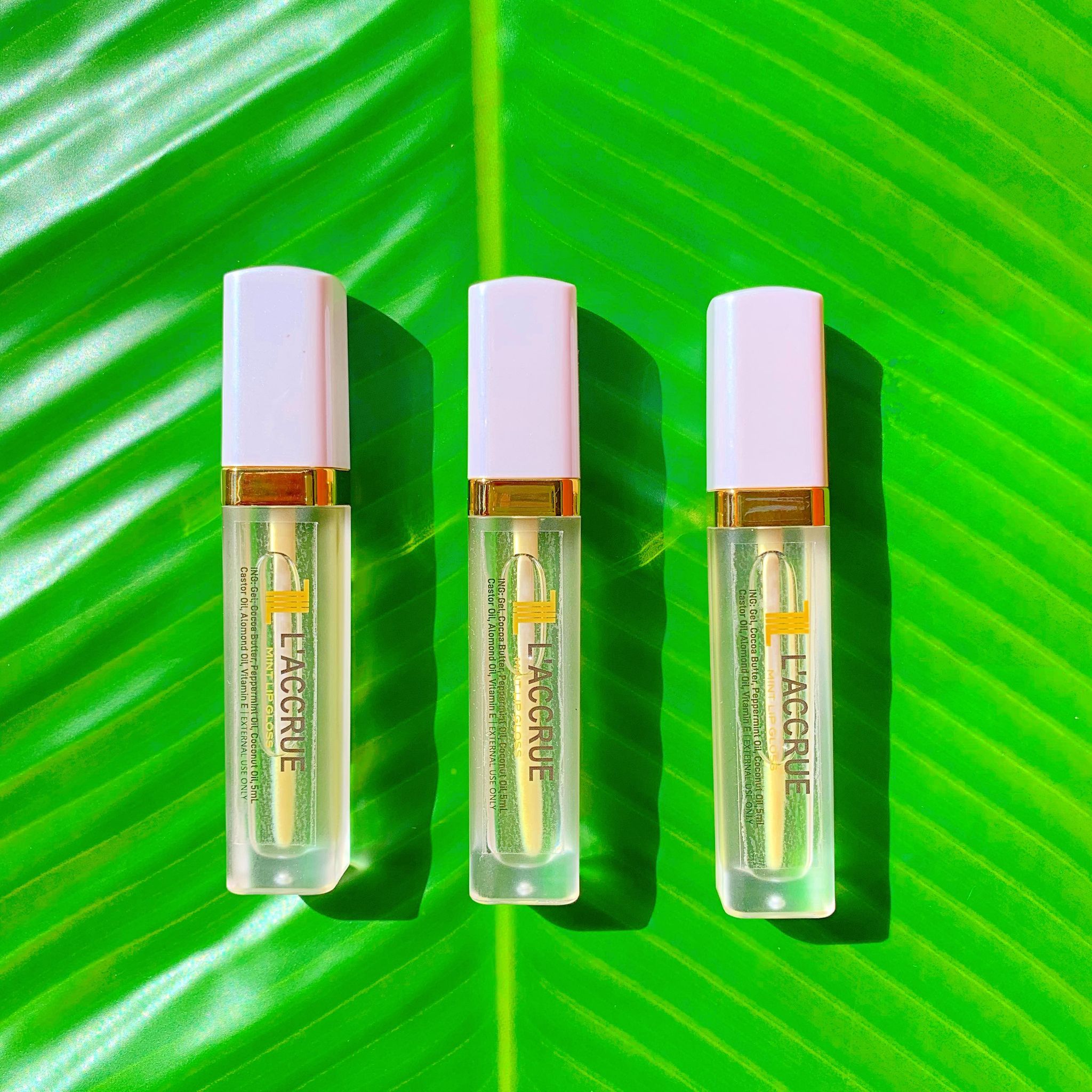 LACCRUE Natural Mint Lip Gloss
The
LACCRUE Mint Lip Gloss
is also a moisturizing lip gloss with a cool twist. It has a natural slight lip-plumping effect with the cooling and minty fresh experience.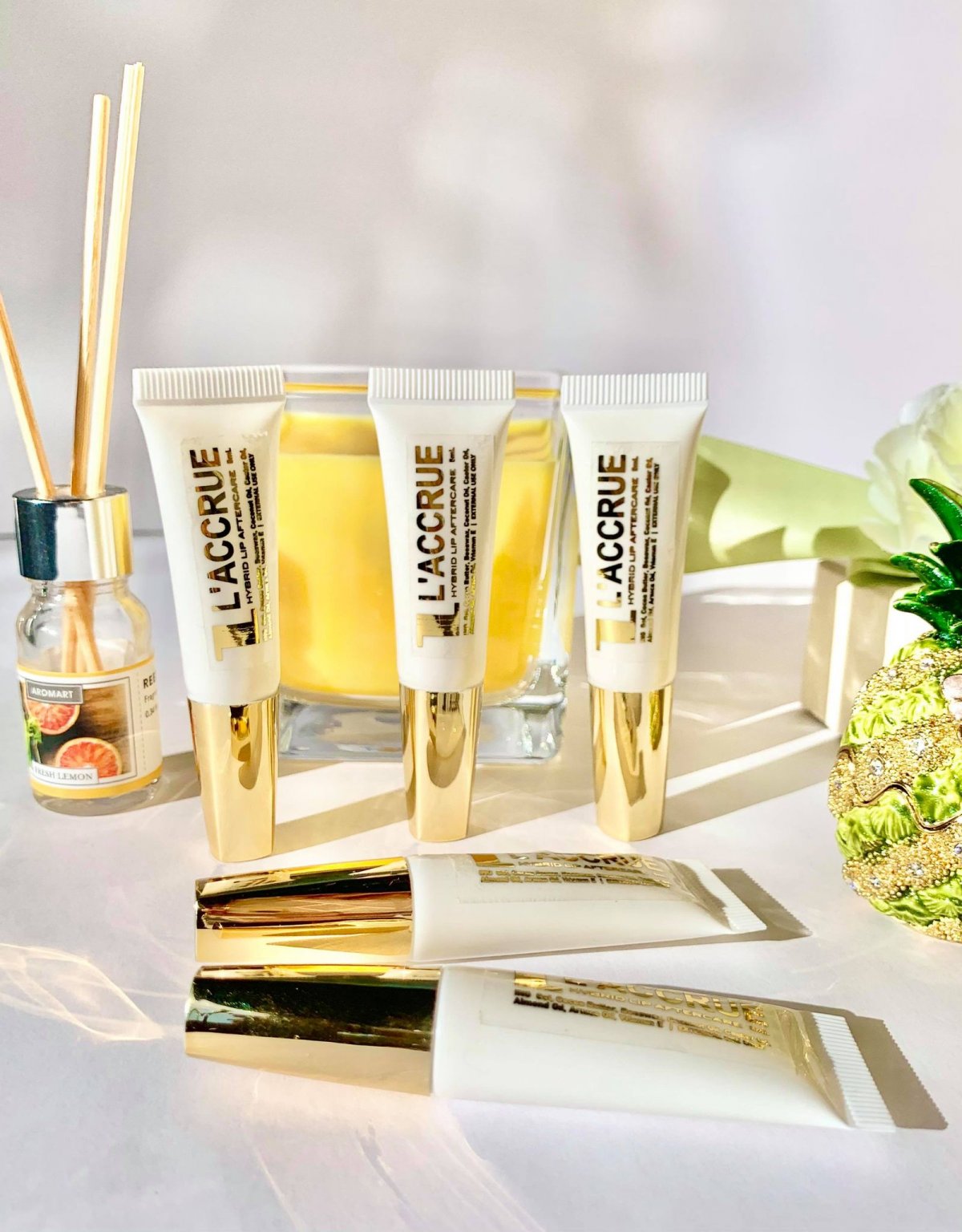 LACCRUE Hybrid Lip Aftercare
LACCRUE Hybrid Lip Aftercare
is a hybrid formulation of our organic lip moisturizer and natural moisturizing lip gloss. Which is composed of 95% of organic ingredients.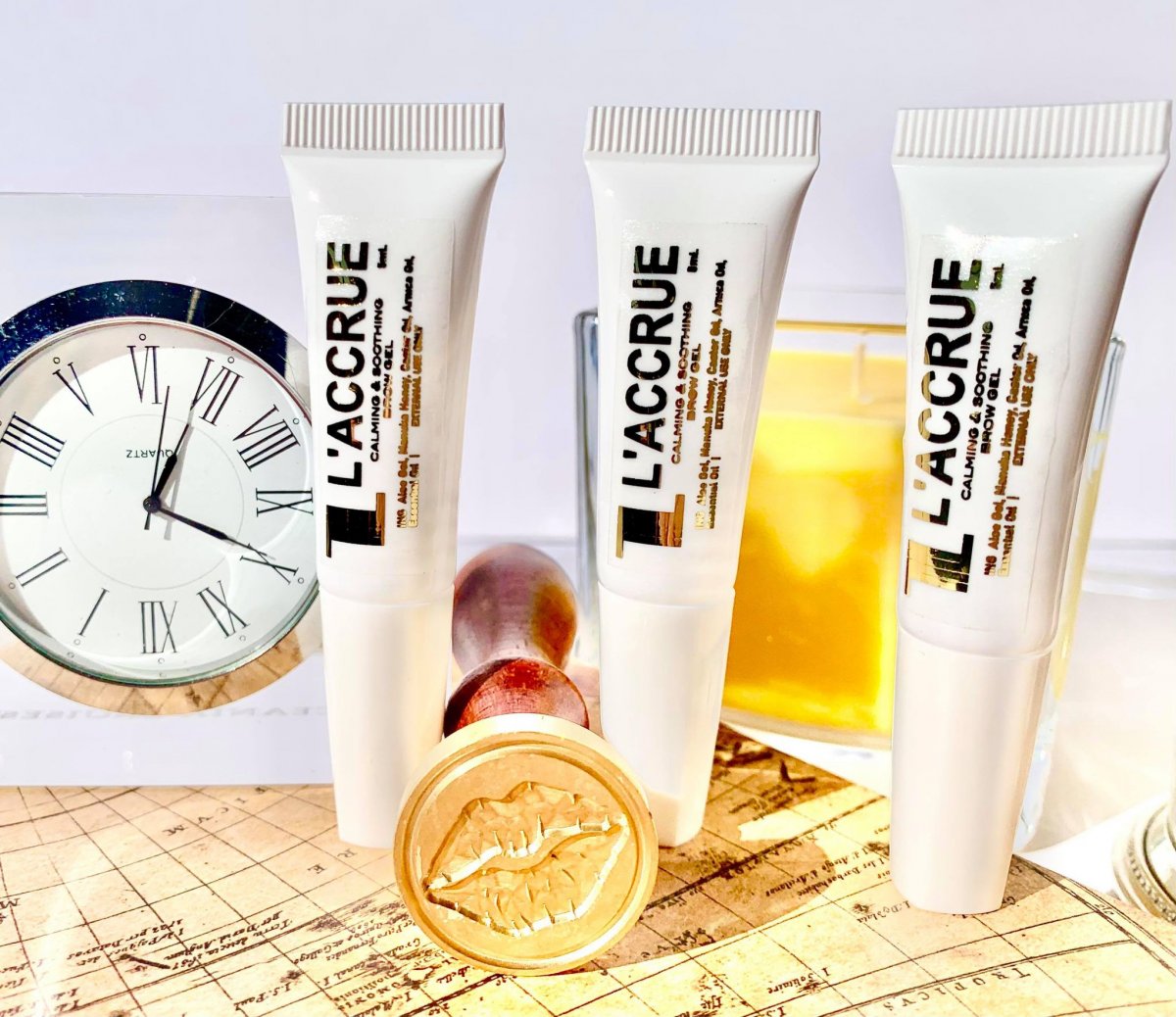 LACCRUE Calming and Soothing Brow Gel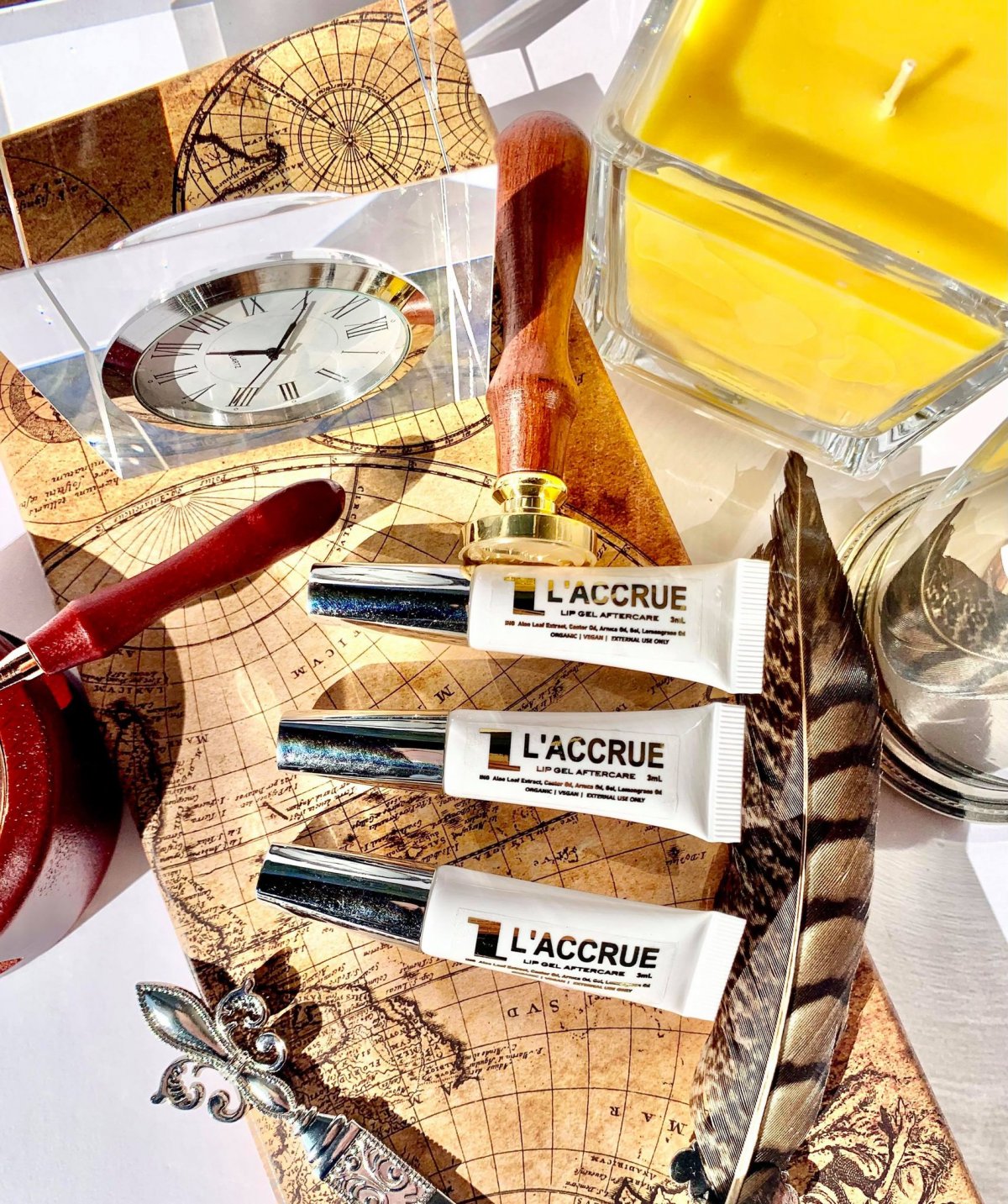 LACCRUE Lip Gel Aftercare
LACCRUE Lip Gel Aftercare
is our vegan take on our healing lip gloss. Best used as lip filler and lip blush tattoo aftercare. Made with mostly USDA Organic and Fair Trade Certified ingredients and natural gloss. Cruelty- Free. Vegan. Immediate repair.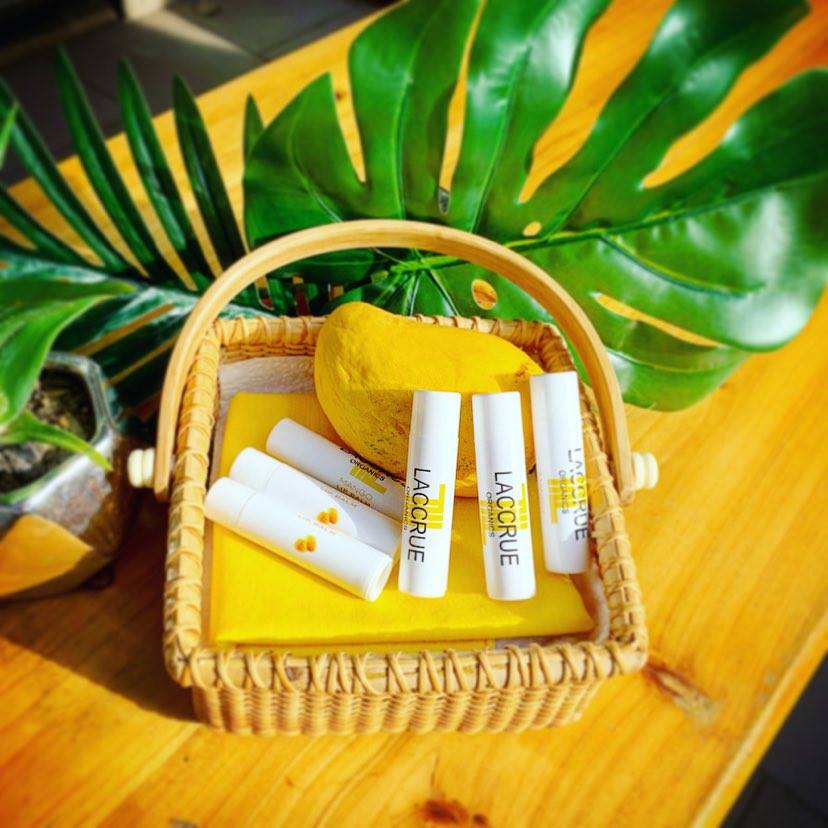 LACCRUE Organic MANGO Lip Balms
LACCRUE Organic Mango Lip Balms
are
handmade from organic ingredients that are great for making your daily lip care routine healthier! Best paired with L'ACCRUE Natural Lip Scrubs.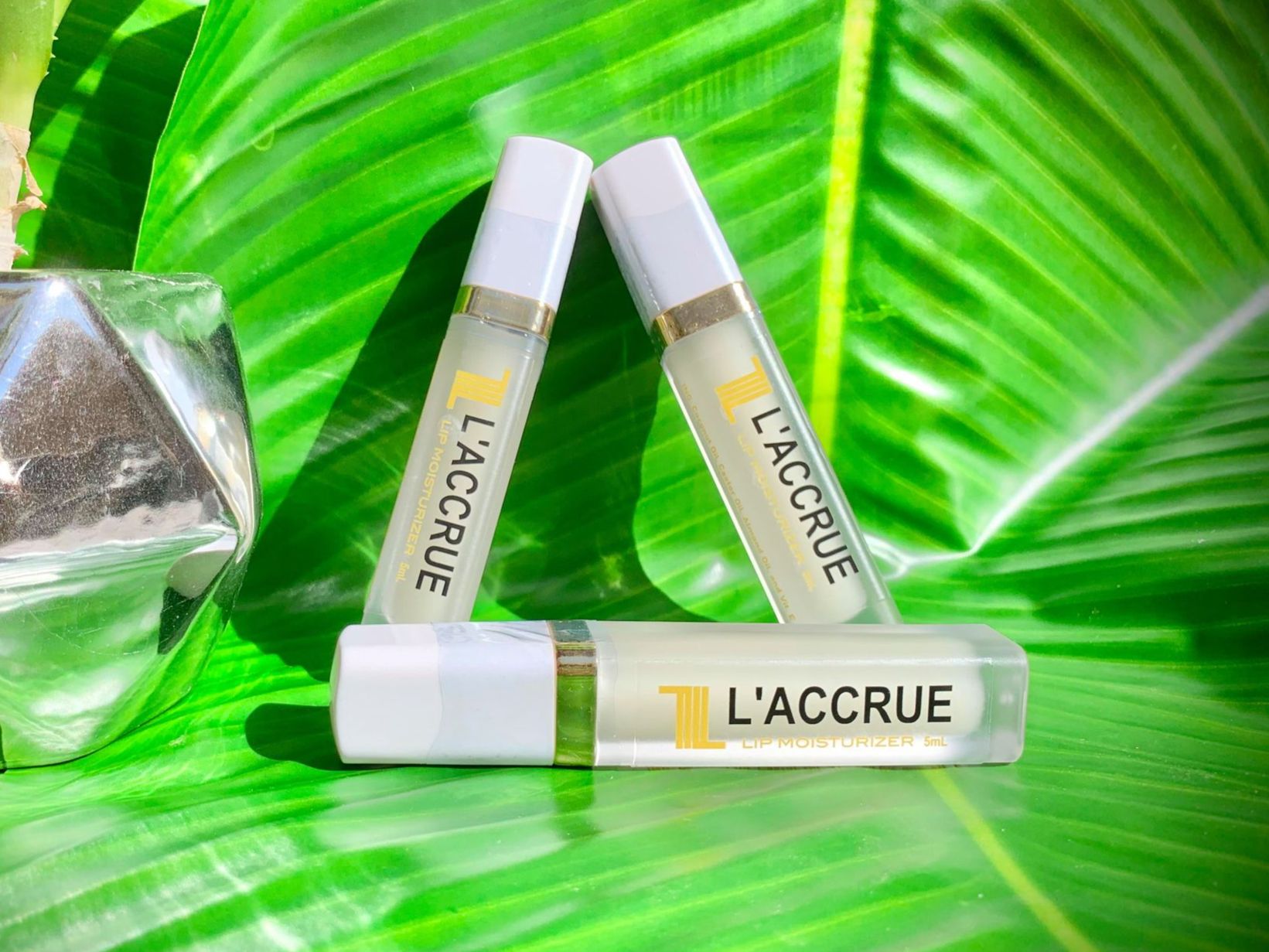 LACCRUE Organic Lip Moisturizer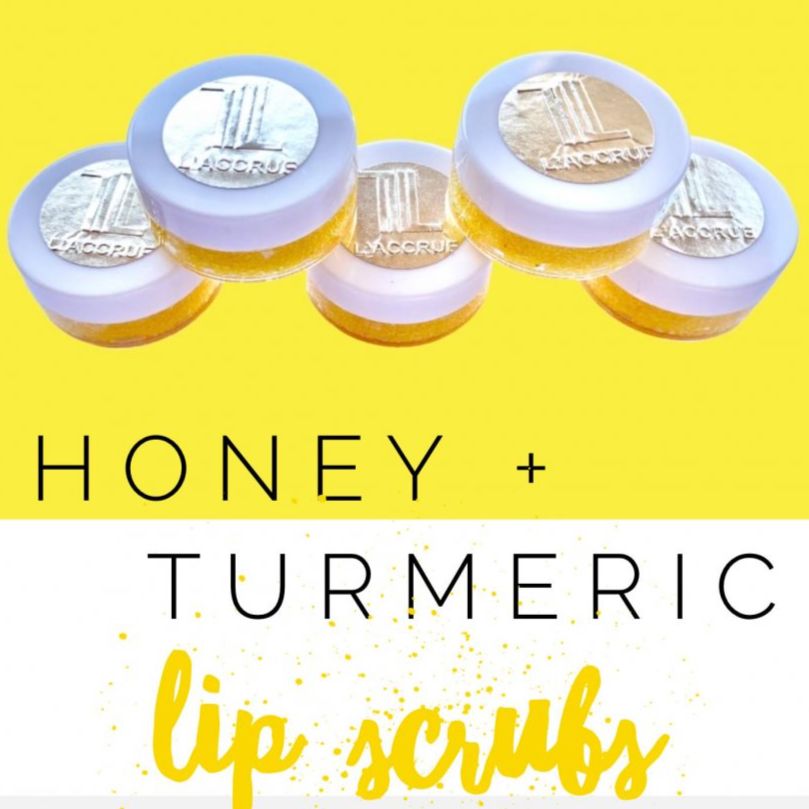 LACCRUE Organic Honey + Turmeric Lip Scrubs
Our
LACCRUE Organic Lip Scrubs
are handcrafted and made from tropical organic ingredients that will add more glow to your natural beauty ritual and healthy lifestyle.
LACCRUE Organic Brow Tint
LACCRUE Organic Brow Tint + Groomer is made with all organic and natural minerals. Chemical free formula. UV Rays shield properties.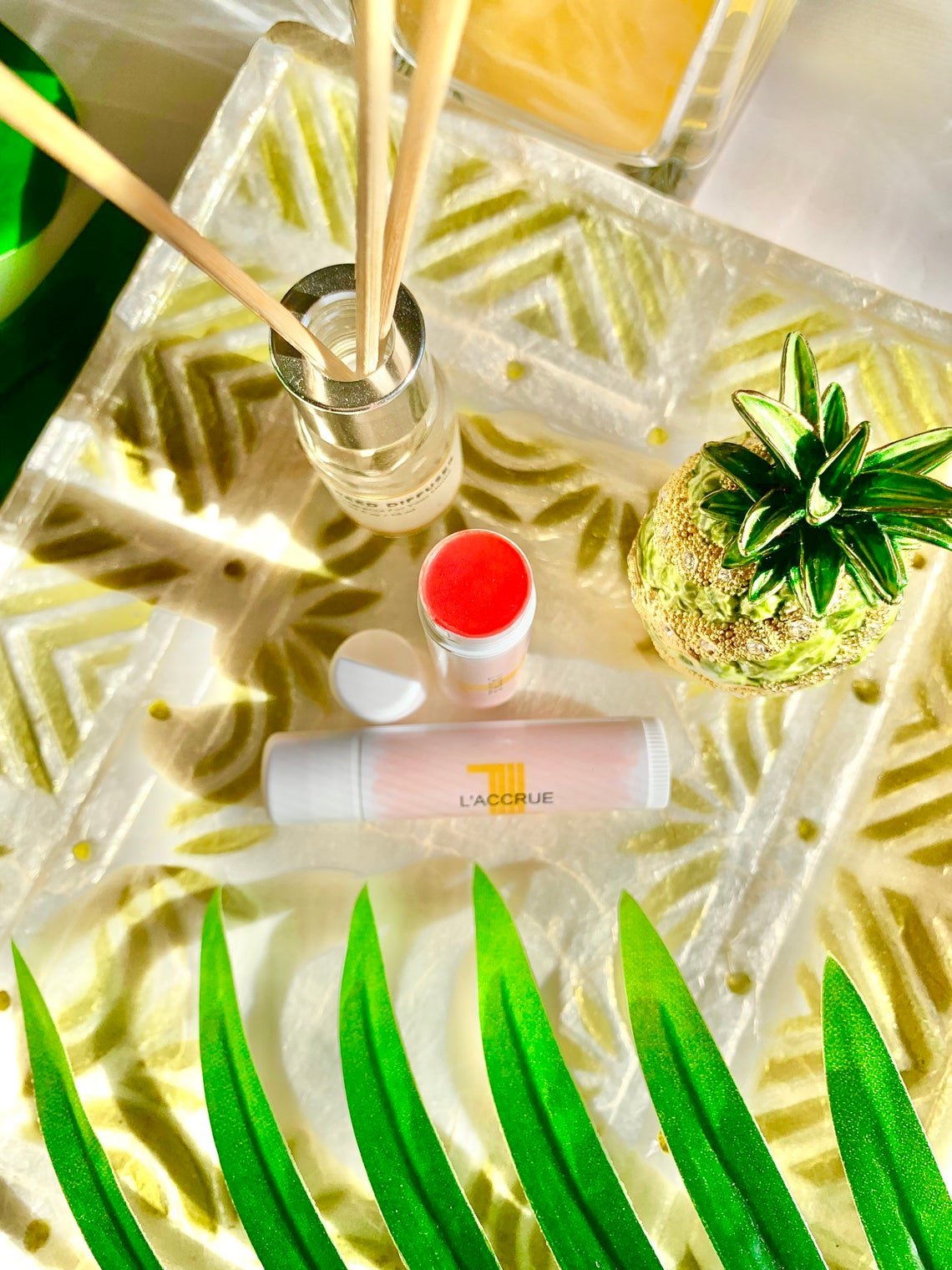 LACCRUE
Natural Cheek and Lip Tint
LACCRUE Natural Cheek and Lip Tint
is our very first tinted product. Made from natural colorant to beat that 5-minute makeup routine every time. Perfect for everyone's beauty routine!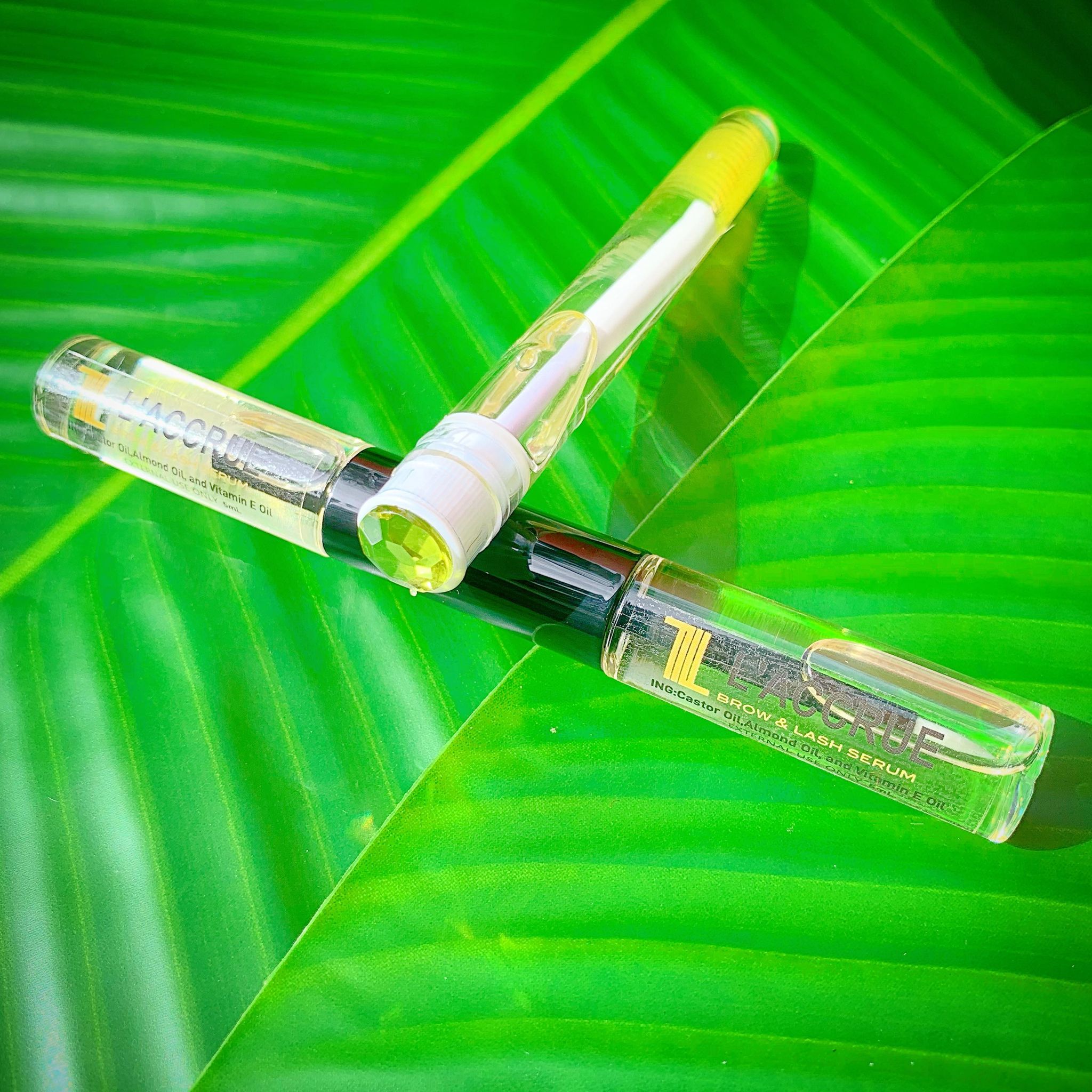 LACCRUE Organic Brow & Lash Serum
LACCRUE Organic Brow & Lash Serum organic active ingredients that naturally enhance, nourish, moisturize, and protect your hair lipids making your brow and lash strands looking healthier and stronger. New packaging: 2 in 1 ( 8 mL bottle) with mascara and eyeliner wands (4 mL on each side). Perfect with your day time and night time beauty routine.
It is on BOGO Promotion. Buy 1, Get 1 FREE of the 5 mL serum in a diamond head container.
Are you ready to launch your own brand?
After reading
9 Reasons to Private Label with us
, you have great information to help you decid
e in joining our community. To find out more about it, schedule a voice or video call with us and ask away!
We value transparency and wanted to answer your questions to make sure you'll be happy with our products and service from the bottom to the top. It's FREE, do not hesitate to DM us if you can't find a schedule that works. We'll be happy to help!
Testimonial
Here are the testimonials from EMPOWERED women who love LACCRUE products and branding services.
"I love organic lip balms. When I searched for one LACCRUE stood up from the search and using it now! It's a MUST HAVE!"
LACCRUE Royal Client
– @Lexi, California, US
"Amazing professional, customizes everything, listen and understand the needs of the customers! Wonderful experience!"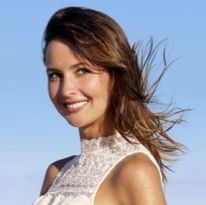 LACCRUE Royal Client
–@DelphineBreyne, NYC, US
"I love, love, love these! These products are what I need!"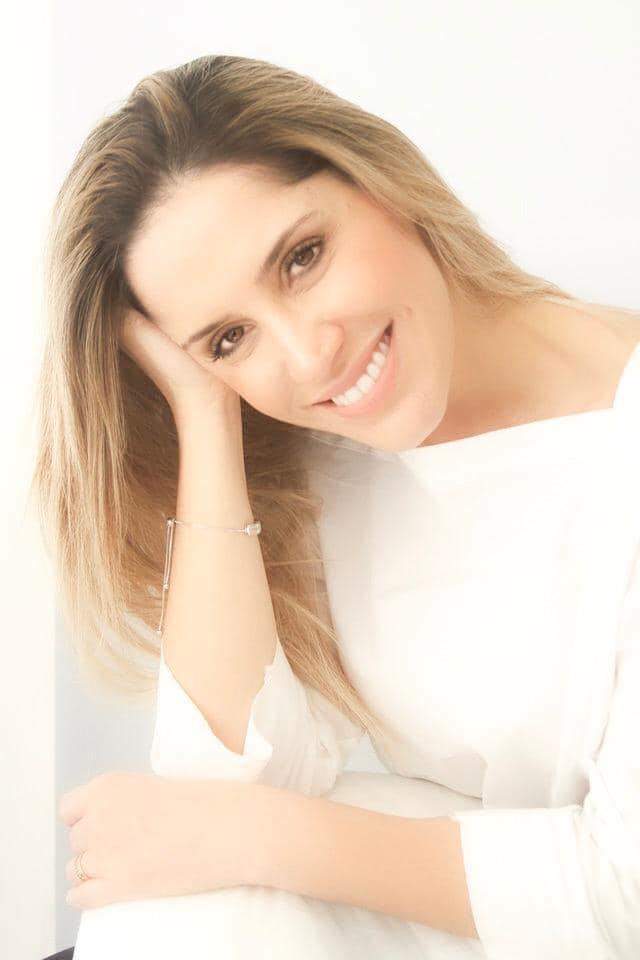 LACCRUE Royal Client
–@PriscillaIwama, Boca Raton, FL
ORGANICS
LACCRUE Lip Care Line

LACCRUE Organic Lip Care Line is formulated to give your kissable lips natural moisture and smoothness. Keeps your daily lip care routine organically healthy and natural.

ORGANICS

LACCRUE
Brow & Lash Care
LACCRUE Brow & Lash Care is an all-organic hair growth and lipid protection serum. Enhanced with Vitamin E oil.

NATURALS

LACCRUE Natural

Make Up
LACCRUE Natural Make up is the coolest addition. Completing an easy daily 5-minute make-up routine that still keeps you looking great naturally and beautiful.