Monday, Dec 28, 2020
Are you a beauty ambassador? Beauty brand? Owns a company? Or even wanted to custom label products for an event giveaway? You're looking at the right place and here are 9 Reasons to Private Label with LACCRUE.
USDA Organic and Fair Trade Certified Ingredients (Certificate sent as per request)- 1st reason to private label with LACCRUE is the high quality, sustainable, and responsibly researched ingredients. We make sure they are all clean, safe, and high quality. LACCRUE family uses this every day and it is a lifestyle for us. Healthy beauty routine. We want everyone in on this too, because if you have something really good, we believe that we should share it.
Sanitation Procedures - Another reason to private label with LACCRUE is the safety procedures. Due to the raw and organic state of the ingredients used, it has to be handled very well to make sure it is clean, safe, and you get to enjoy every part of it like how we all want it. All containers are sanitized, disinfected, and sterilized (an extra step we do to be extra cautious).
Packaging Options - You get to choose packaging that suits your branding and product needs. Additional charges will be applied to special packaging containers or you can supply your own packaging to us.
Product Handling (To Extend Shelf-Life) - Correct product handling is one key but we go beyond that. LACCRUE uses additional steps to extend the product shelf-life (I.e., hot process, pasteurization, heat sealing, sanitizing before and after labeling, etc.). How can you resist that reason to private label with LACCRUE?
FREE Label Designs - We include a FREE design service for your labels that you would like to include in your labels.
NO Private Label Fee - Yes, you read it right! We DO NOT CHARGE thousand of dollars worth of Private Label fee which makes us very competitive with our big-box competitors. Don't get me wrong, they have every right to do so due to the amount of work behind it but we won't (yet). Take advantage of that reason to private label with LACCRUE right now!
NO Formulation Fee* - For clients who request special formulation not too different to the default formulation. Unless it's below the minimum required order or wanting a very specific formulation (It will be $100).
Reasonable Minimum Required Order - The minimum order required to get all the benefits of the private labeling with LACCRUE is 500 pieces. Compared to other big companies whose minimum requirements are from 5,000 onwards. This reason to private label with LACCRUE is solving problems for branding small business needs, budget but classy and quality.
Great Customer Service - AND another reason to private label with LACCRUE is the customer service. We pride ourselves on creating good and healthy relationships with our clients. Hence, a healthy lifestyle. We-vibe with our tribe. We also offer a free appointment to discuss what you need for your branding or products before we start and to gauge how the relationship will work.
There you go! You have amazing 9 reasons to private label with LACCRUE and you can start with a message or an appointment to see if this is what you're looking for. Feel free to ask any questions through email, social media, or over the phone (by appointment). Let us take care of you, your clients, while you take care of your clients.
---
Saturday, Dec 5, 2020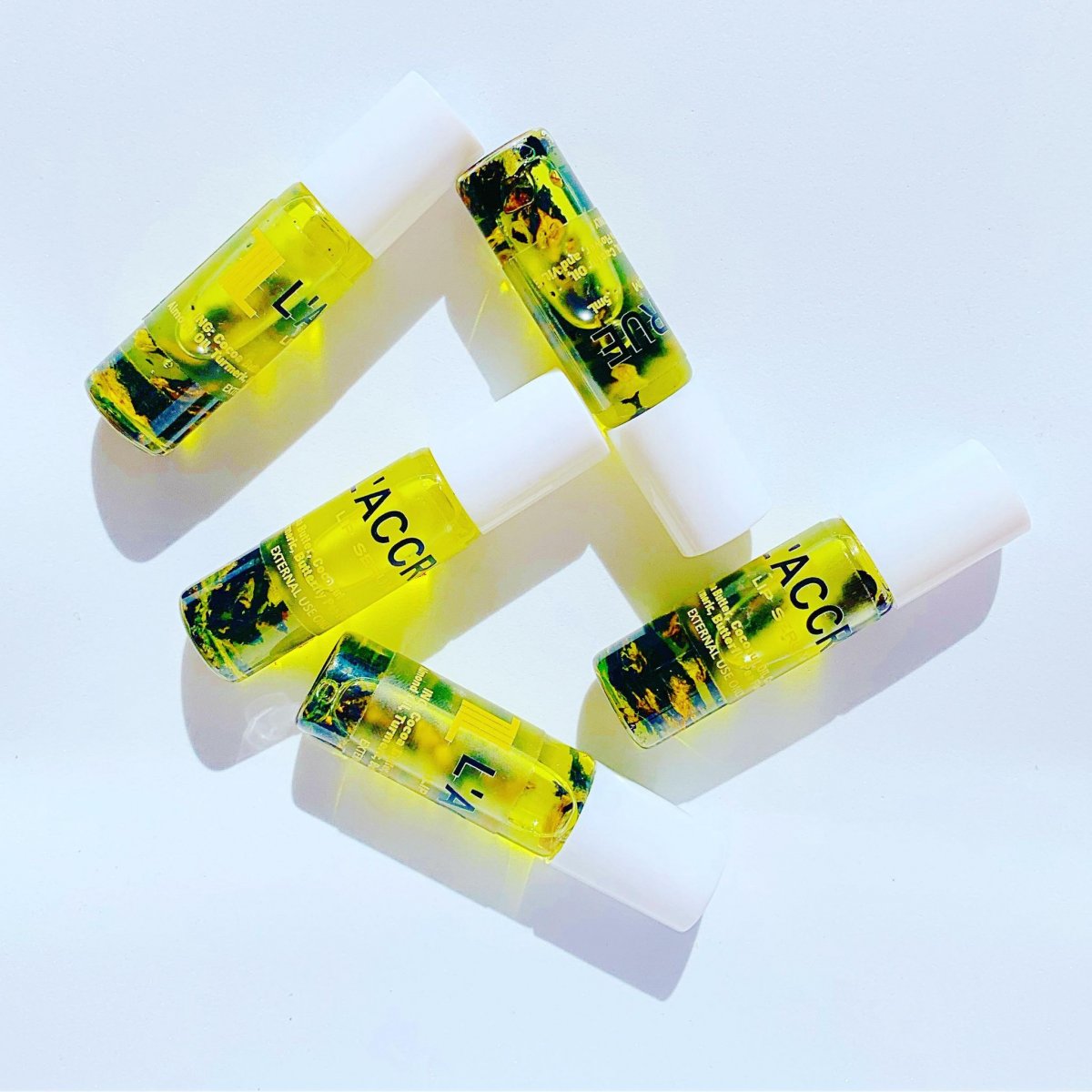 (LACCRUE Organic Lip Serum - Available now at $5.99)
Brighten your day may seem to be easy when you wake up with everything so bright and clear! It's as easy as that brightening your lips as well with LACCRUE Lip Serum. Yes, you can brighten lips with LACCRUE Lip Serum.
Here in LACCRUE, we boast our organic and natural ingredients made lip care and cosmetics. We use USDA Organic and Natural ingredients from suppliers not only certified with USDA but also in Fair Trade. Talking about responsible brands.
What is LACCRUE Lip Serum's Solving?
Dark and uneven colored lips. The LACCRUE Lip Serum is our latest lip care addition, responding to the need of the problematic uneven-colored and dark spots on your lips. We pride ourselves on researching and developing the best ingredients we can find and use to formulate and help solve that problem.
Is it Organic? But It's Yellow Tinted?
Yes. It is all organic. The yellow tint is the natural color of organic Turmeric we used which is the ingredient that helps you even out uneven-colored lips and dark spots.
It is also formulated with organic moisturizers like cocoa butter, castor oil, almond oil, vitamin E, and a strong anti-oxidant; butterfly pea flower.
It has become one of the retail favorites aside from the LACCRUE Organic Lip Balms, Cheek n Lip Tint, and Lip Moisturizer for lip care.
---
Saturday, Nov 28, 2020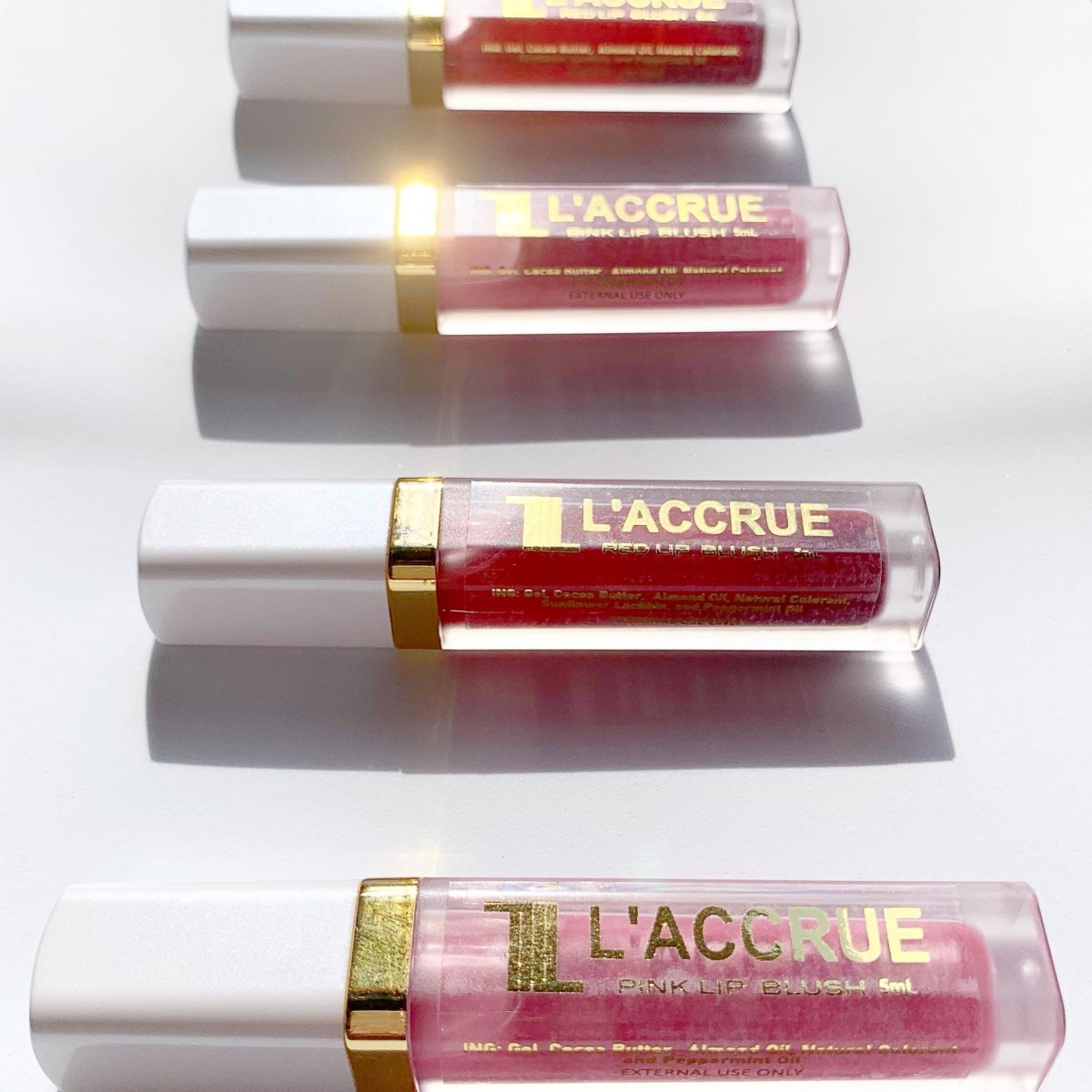 (LACCRUE Natural Lip Blush Collection - RED & PINK)
Launching LACCRUE Natural Lip Blush Collection as an exclusive collection to us. Meaning, it is open for retail and wholesale but not for private label.
The LACCRUE Natural Lip Blush Collection have two variants available:
-RED Lip Blush
-PINK Lip Blush
Both are made with mostly organic ingredients, light versagel, and 2 varying natural colorant which are: Mica and Carmine.
We decided to make LACCRUE Natural Lip Blush Collection EXCLUSIVE because we see a great potential in this collection. Why?
LACCRUE Natural Lip Blush Collection are not your ordinary lip gloss. They are fun and cool lip gloss with added surpise on every swipe.
What is the LACCRUE Natural Lip Blush Collection Inspiration?
The inspiration of this collection is the popular permanent lip make up, Lip Blush Tattoo. Which is actually to get a permanent yet natural looking lip blush providing that slight plump you get from lip fillers.
This is LACCRUE's Natural take on lip blushing. It looks natural and has a natural irritant to create a temporary slight plump experience on your lips. So, yes! The LACCRUE Natural Lip Blush Collection is an experience on your lips! There's a fun and cool surprise on your lips with every swipe! It'll be a fun swiping left and right anytime!
---
Saturday, Nov 28, 2020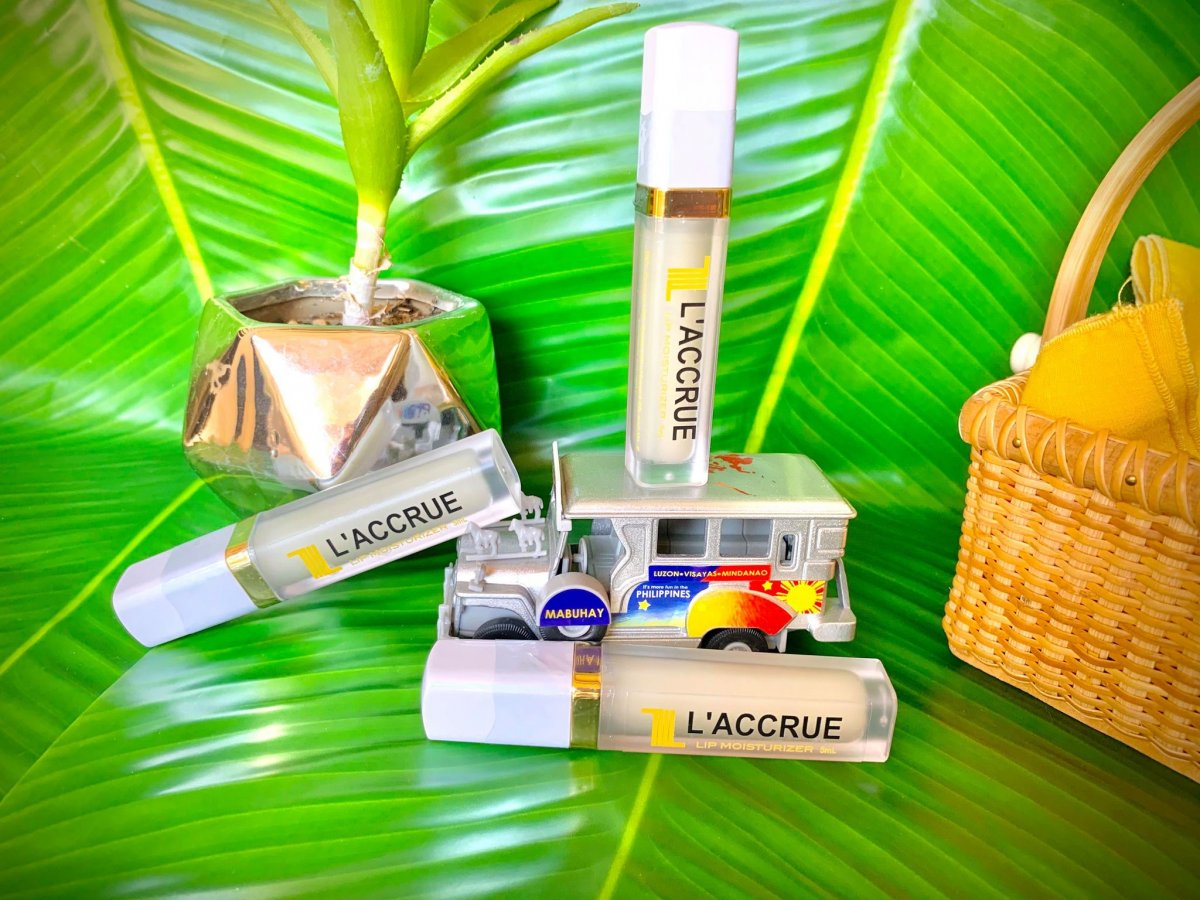 (LACCRUE Organic Lip Moisturizer)
What are the 2 Most Popular LACCRUE Organic Aftercare products you ask? That is what we are going to talk about here.
Why are they the 2 Most Popular LACCRUE Organic Aftercare?
1) Ingredients
The reason why it is so popular is because they are both made with the simplest organic ingredients but we make sure to get the best quality ones. Our suppliers are all USDA Organic and Fair Trade certified, thinking about making it sustainable and socially responsible as well.
2) Process
Aside from the highest quality ingredients we use, we do a thorough research understanding each ingredients, reaction, and behaviour as other elements are added.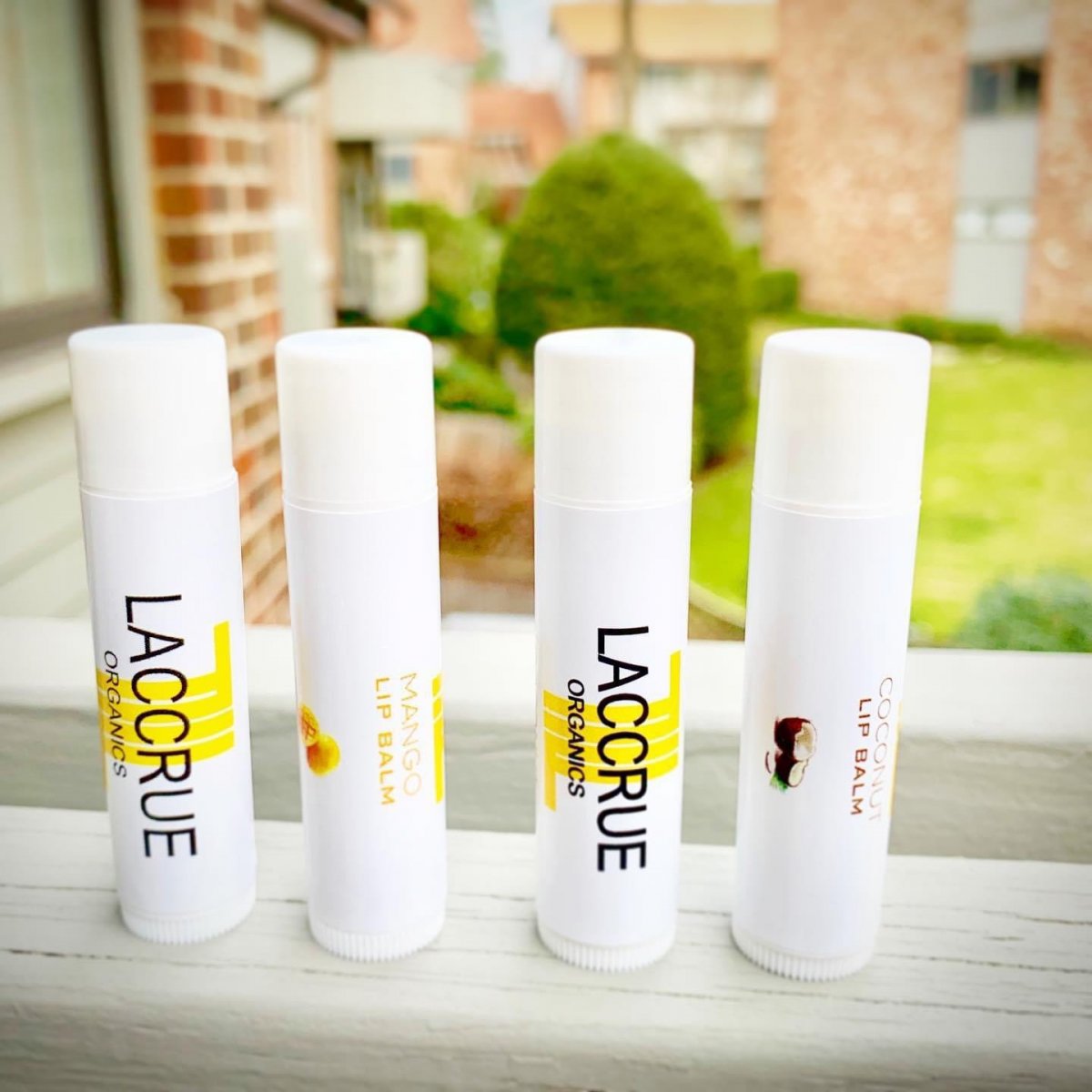 (LACCRUE Organic Lip Balm)
We ensure that not only the 2 Most Popular LACCRUE Organic Aftercare products but other LACCRUE products are carefully handled, produced as well as extended shelf-life were considered in the making of every product. As we also accept custom orders, we research, study, and experiment with the formulation before getting it on our retail shop as the default formulation. Clients can request specific organic ingredients (which price will also be adjusted).
The wholesale and private label products are made fresh, processed, and handled for safety, shelf-life, and visual appeal.
It may sound simple as we wanted to be but thorough work is done on every step to take care of you and your clients!
So, What are the 2 Most Popular LACCRUE Organic Aftercare?
They are LACCRUE Organic Lip Moisturizer and LACCRUE Organic Lip Balms.
Every client is different and works in different ways which some can ask for custom formulation. We do not just add an organic/natural ingredient. We study and learn more about it before incorporating it with the products.
Are you interested to get your brand started? DM us in IG: @laccrueorganics for more details. Don't hesitate to ask any questions!
---
Tuesday, Nov 24, 2020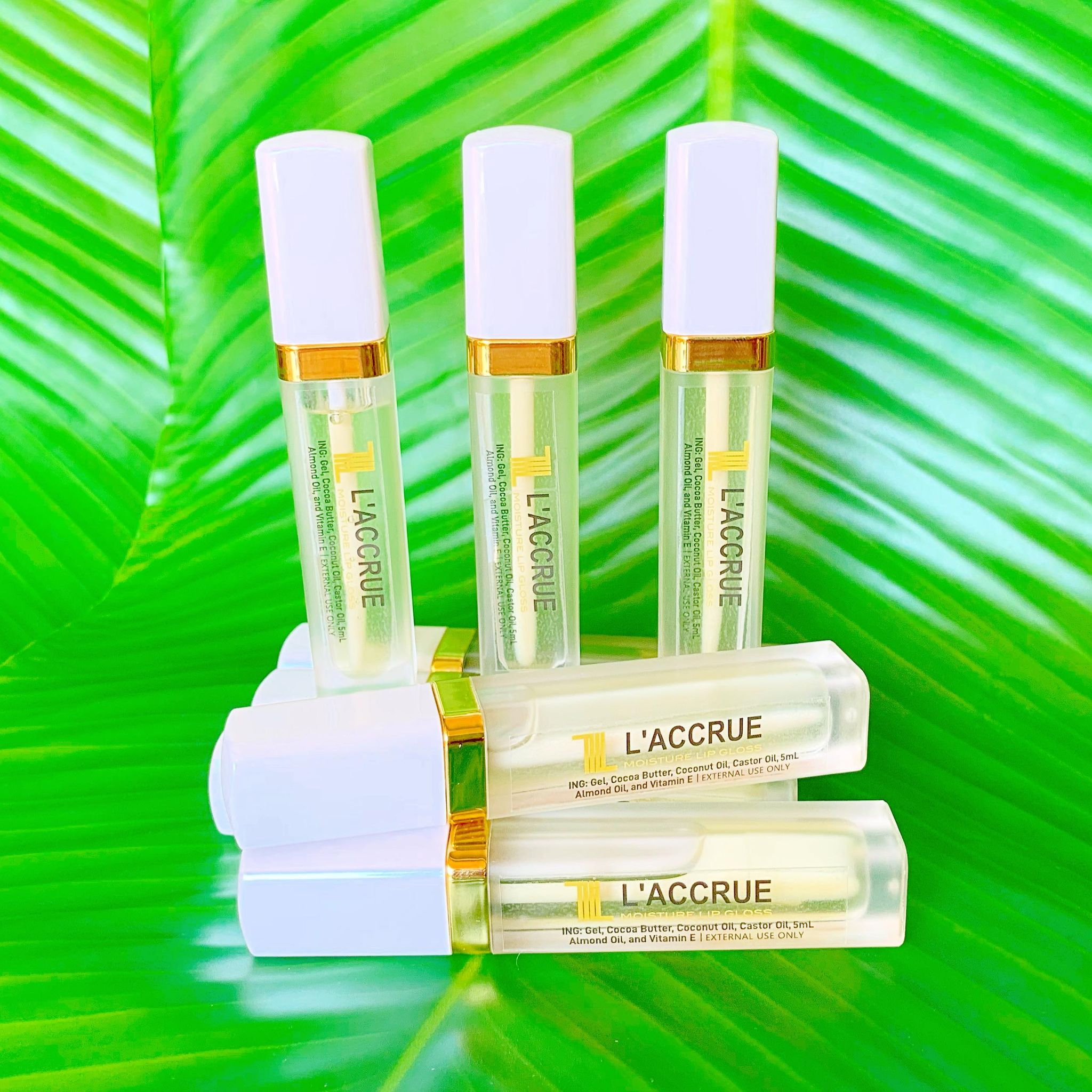 LACCRUE Clear Lip Glosses are vegan made from mostly organic ingredients and a light gel base to get your gloss on. It is available in Mint and Regular moisturizing variants.
---